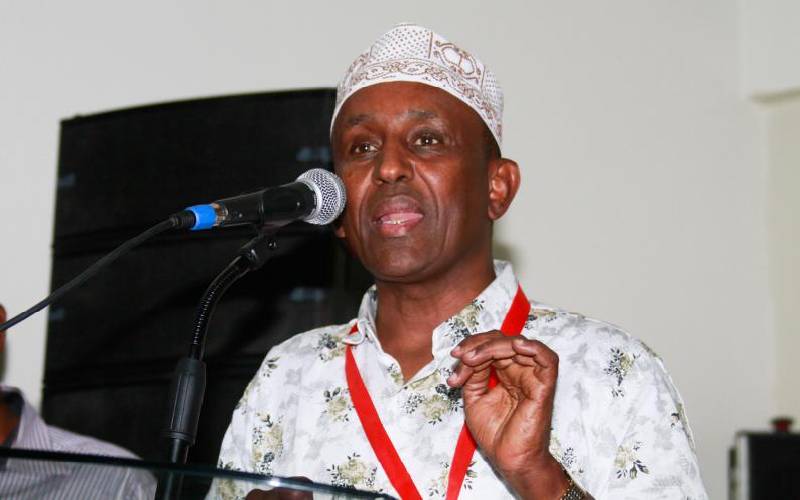 Senate has recommended that Ethics and Anti-Corruption Commission (EACC) opens an investigation into suspected procurement malpractices in Garissa County. Senate's County Public Accounts and Investment Committee chaired by Moses Kajwang' (Homa Bay) said there was a breach of Public Procurement and Asset Disposal Act in nearly every procurement done by the county and that this might have occasioned loss of public funds. The committee pressed Garissa Governor Ali Korane to explain why almost every development project in the county had stalled amid irregular payments and unsupported expenditure. Mr Korane was being questioned on audit queries flagged off by Auditor General Edward Ouko for the financial year ending June 30, 2018.
SEE ALSO: EACC seeks action against the fighting Senators
In the audit, Mr Ouko queried projects worth more than Sh148 million initiated by the county in the year under review. Up to six projects have stalled. They include the construction of a warehouse at Garissa Referral Hospital and beautification of Garissa town. The Senate committee questioned Korane's administration for irregularly awarding a contract and paying for rehabilitation and civil works that lacked project completion dates. There was also no accounting officer's recommendation or any other reason for the use of restricted tendering in the proposed extension of Kotile water supply to Alijarire and Hubi in Ijara sub-county. He told the committee the county opted for restricted tendering because of the emergency triggered by a prolonged drought in the county at the time.
SEE ALSO: Kenya's coveted corner offices where careers end in tears
The committee further questioned the governor on a tender awarded for the construction of new sub-county offices in Garissa Township and Masalani town at contract sum of Sh275.5 million. According to a bills of quantities summary, prime costs and provisional sums amounting to Sh69 million for the construction of sub-county offices at Garissa Township were neither supported by recommendations of an evaluation committee nor approved by an accounting officer. Korane said the first interim certificates presented for payment by both contractors, there were elements of prime costs and provisional sums claimed. On employment of county staff, Korane said he inherited a bloated workforce of about 6,000. "I am considering redeploying some of them to be early childhood development education teachers," he said
SEE ALSO: Senators invite EACC to probe Ngilu over procurement