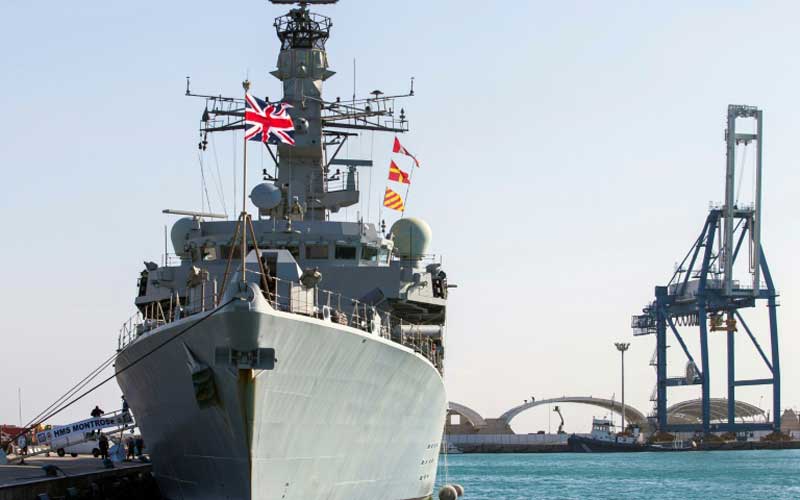 Britain said on Thursday that Iranian military vessels tried to "impede the passage" of a UK oil tanker but were warned off by a British warship in a dramatic escalation of tensions with Tehran in the Gulf. The incident in the narrow but busy Strait of Hormuz occurred on Wednesday after President Donald Trump ratched up his own administration's pressure even further by warning that sanctions against the Islamic Republic would be "increased substantially" soon. CNN initially reported that Iranian boats attempted to seize the British tanker but were driven off by a Royal Navy frigate. The UK defence ministry said only that the Iranian boats tried to "impede" a commercial vessel called British Heritage, which is owned by British energy giant BP.
'Path of diplomacy open'
The episode adds further fuel to a volatile mix of brinkmanship and sabre rattling in a region already unsettled by the Trump administration's nuclear standoff with the Islamic Republic. Iranian President Hassan Rouhani on Wednesday warned Britain of unspecified "consequences" over last week's detention of one of its oil tankers off Gibraltar. Officials in Gibraltar -- a British overseas territory on Spain's southern tip -- said the cargo was believed to be destined for Syria. Damascus is subject to EU sanctions while the US has its own sets of trade restrictions on Iranian oil.
Full compliance 'without delay'
Britain and other European nations have been trying to save the agreement by setting up their own independent trade mechanism that evades US sanction on Tehran. But Iran's decision to push ahead with enrichment to ever higher levels is putting the European strategy under strain.