Education
Karogo clarified that the September Kenya Early Years Assessment (Keya) is not an examination.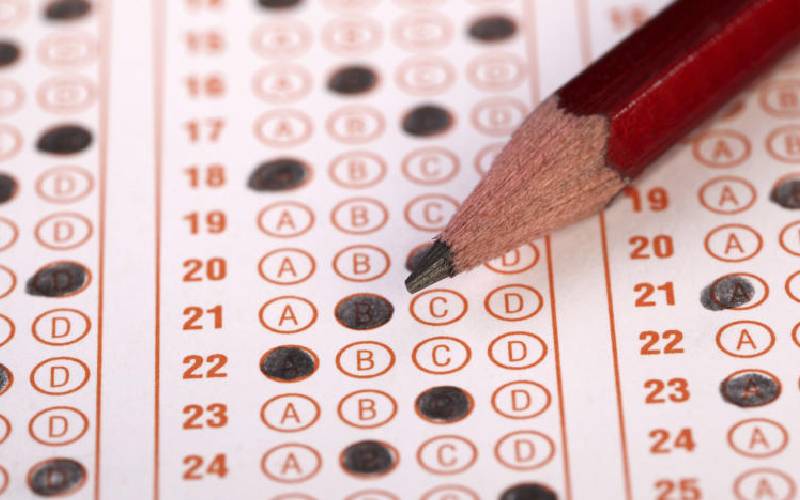 The Kenya National Examinations Council (Knec) has clarified that it will administer an assessment, not an examination, to Grade 3 learners in September. Knec Chief Executive Officer Nancy Karogo put to rest worries of teachers and parents who were concerned about the content and administration of the assessment. Speaking in her office in Nairobi, Dr Karogo clarified that the September Kenya Early Years Assessment (Keya) is not an examination.
SEE ALSO: Headteachers want exams postponed
"Keya is a national assessment and not an examination. An assessment provides a large-scale feedback on learning outcomes at formative stages for decision making while an examination is a summative assessment given for individual achievement, selection and placement," she said. Karogo revealed that the assessment will be carried in all schools across the country after being piloted in select schools in the past and is just one of the tools used to assess competencies of the early learners. "We are not going to give multiple choice questions to the learners as this is beyond their comprehension. We will not grade them and this will not affect their advancement to the next level. If it is reading, we will give a script to the learner to read or addition and subtraction in Maths," Karogo said. She also clarified that teachers and curriculum support officers (CSOs) will administer the assessment and pupils will not be given a time frame to finish their assignment. She said CSOs will coordinate with head teachers in their respective zones to administer the assessment in September using the assessment tool they already have. They will then score the learning outcomes as guided by the assessment tool.
SEE ALSO: Should candidates be allowed to go back to school?
"As has been the case with national assessments, the outcomes of Keya shall be compiled into a report which shall provide feedback at the national level. Knec shall not release outcomes for individual schools or learners," Karogo said. She further clarified that a birth certificate number shall not bar enrolment of learners for the 2019 Keya. "The column for schools on the Knec online platform for schools to key in birth certificate numbers is not a mandatory field. As such, all learners should be captured for identification purposes even as their parents or guardians continue to make attempts to get the number for future use in National Education Management Information Service (Nemis)," the CEO said. For Grade 3 learners who are already registered in Nemis, Karogo said all the details of the learner, including the birth certificate number, will be displayed for ease of enrolment. "This will enable KNEC prepare for all the logistics related to the assessment based on accurate data. In preparation for the national roll-out, Knec conducted pilot of Keya in 2018 in 235 schools which had been identified by KICD for piloting for Competency-Based Curriculum (CBC)," Karogo said.