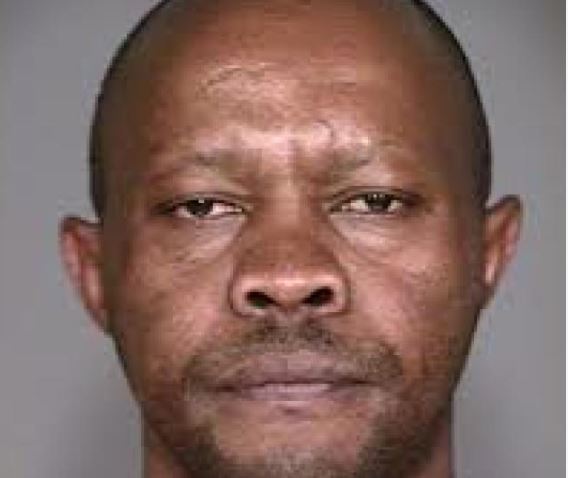 A Kenyan was on Thursday slapped with additional murder charges by an American court, indicting him in the murder of 12 elderly women in different American cities by impersonating nurses and maintenance crews to strangle or smother old, helpless women to death. Billy Kipkorir Chemirmir from Nakuru is accused of murdering the women in a span of two years between 2016 and 2018. Court documents indicate that most of the women were in homes for the elderly, while others were in their homes, where he smothered or strangled them to death using pillows before making away with their jewellery. If convicted, he would turn out to be one of the world's most prolific serial killers. The probe into Chemirmir began after police identified him as a suspect in the attack of a woman who was smothered and robbed inside her apartment on March 19, 2018. According to an arrest affidavit presented in a Dallas court, on that day, the man forced his way into the woman's apartment before instructing the victim to "go to bed, don't fight me." He was later to smother her with a pillow. The victim lost consciousness, prompting Chemirmir to think that she had died, only to be later revived by emergency response units. The woman, after recovery, was able to give a description of her attacker, as well as inform the police that he carted away a jewellery box. Investigators were to use these details and match Chemirmir's description to a vehicle whose licence plate was at the scene of the botched murder.
Person of interest
SEE ALSO: Virus war a matter of personal responsibility, not just the law
From then on, they tracked the 46-year-old, keeping a close eye on him as a person of interest in the assault. The next day, a special force in the US city of Dallas trailing him watched as he disposed a jewellery box in a dustbin. Police retrieved the box and found a name inscribed on a piece of paper inside of the box. On him, they found also jewellery and cash. Investigators connected the address on the paper to an address belonging to Lu Thi Harris, a 91-year-old Dallas woman. She was later found smothered to death in her bedroom by the police. Investigations into other similar incidences were launched and have been going on over the past year, trying to piece together details of deaths similar to that of Lu Thi Harris in March of 2018. Following his arrest last year, investigators said that they would look into some 750 suspicious deaths previously thought to be due to natural cases to establish if Chemirmir was linked to any of them.
SEE ALSO: Retailers' woes call for change of tack
"We're worried we could have more," Dallas executive assistant chief of police David Pughes said last year. "It will be a monumental task. But we're up to the challenge and we're gonna make sure we check each and every case." On Thursday, they said a total of 11 new murders that fit Ms Thi's have been positively linked to Chemirmir, and on Thursday, a grand jury handed down five capital murder sentences against Chemirmir. Another court also indicted him on five other capital murder sentences. Court documents show he is accused of the murder of Ann Conklin, who died on March 18, 2018; Carolyn MacPhee, who died on December 31, 2017; Martha Williams, who died on March 4, 2018; Miriam Nelson, who died on March 9, 2018; Minnie Campbell, who died on October 31, 2017; Phyllis Payne who died on May 14, 2016; Norma French who died on October 8, 2016; Phoebe Perry who died on October 29, 2016; Doris Gleason who died on October 29, 2016; Rosemary Curtis who died on January 17, 2018; and Mary Brooks who was killed on January 31, 2018. Most of the women lived in the Preston Place Retirement Community, one victim's son-in-law told NBC5, a local affiliate of media conglomerate NBC. Police documents show how calculating and manipulative Chemirmir was, often posing as a maintenance worker or a nurse to access his victims. In one October 2017 instance, police said Chemirmir posed as a maintenance worker and forced his way into the home of a 93-year-old woman at Parkview Elderly Assisted Living.
SEE ALSO: Ensure the poor have access to basic needs
Off her feet
The victim told police she was smothered with a pillow and began praying because she thought she was going to die. She described the perpetrator as a well-dressed man who knocked on her door, claiming to be a maintenance worker. When she responded that she did not require any work done, he forced his way inside and knocked her off her feet. Chemirmir worked as a nurse in Kenya, but US authorities claim he was not legally working in the country's healthcare sector and that he also went by the alias Benjamin Koitaba". Speaking to media houses, Chemirmir's attorney, Phillip Hayes, said on Thursday that the new charges were a surprise and that he had not had time review them. But he noted that Chemirmir "has denied it since day one" that he played any role in Harris' death. "They have circumstantial evidence that puts him in the area, but that's as far as the evidence goes," Hayes said. This new information comes at a time when Chemirmir was serving another murder charge for the March 20, 2018 murder of Ms Lu Thi Harris. In a statement, an area police chief said Chemirmir used his experience in health care to his advantage, targeting and exploiting seniors. "This is terribly disturbing…in one case, he knocked a 93-year-old off her walker. Who does that?" Plano Police Chief Gregory W. Rushin said at a press conference after Chemirmir's arrest. Chemirmir, thought to hail from Solai is currently being held at the Dallas County Jail, where he's been since March of 2018. His bond is currently set at more than Sh900 million.