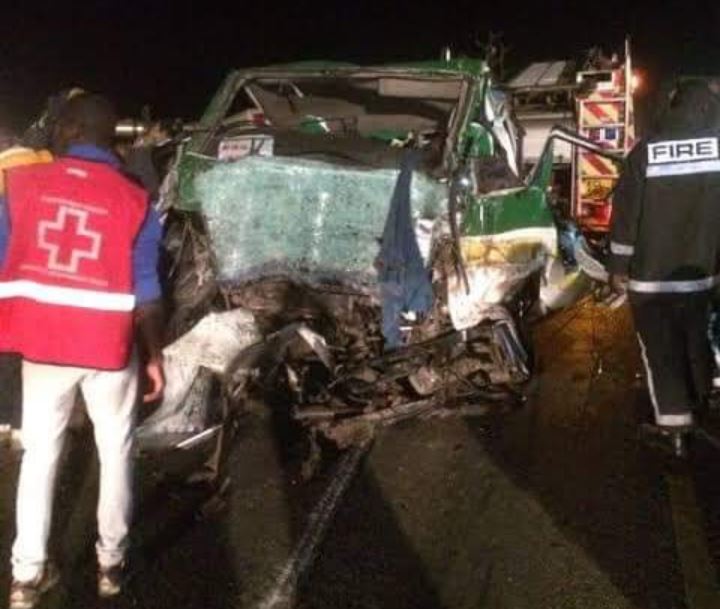 North Eastern
NTSA suspends PSV licence of Grand Bus Services Sacco that was involved in early morning accident along Mwingi-Garissa road killing 14 people.
The National Transport and Safety Authority (NTSA) has suspended the operating licence for the Grand Bus Service Sacco after one of their vehicles was Sunday night involved in an accident on Garissa-Mwingi Road. 14 people died after the bus rammed into a trailer carrying cement that had stalled on the road. Dozens others are nursing wounds in hospital in Garissa Town. NTSA said preliminary investigations had revealed that the trailer driver had not placed any warning signs on the road to alert oncoming motorists on the presence of the stalled vehicle. The authority said the bus driver drove without due care considering that the road section is straight and flat and the driver should have seen the reflective chevrons and take appropriate action to avoid the crash.
SEE ALSO: Be careful before pasting the wide-load sign on your vehicle
The authority further directed the company's officials to submit a comprehensive incident report for action. NTSA also suspended the driving licenses of the truck driver – identified as Abdullahi Sugow Muhuned — and the bus driver — Osman Ali Guhad, pending investigations. The bus was headed for Wajir on Sunday night when it rammed onto a stationary lorry in Bangal area. The number of road crash victims this year has slightly surpassed those who died in 2018. According to the latest survey, by May 9, 2019 a total of 1,192 people had died on the road compared to 1,054 who died by the same date last year. Pedestrians are still the most vulnerable with 453 having lost their lives. There have been 453 pedestrians who have died in accidents since January as compared to 410 who died last year in the same period while 125 drivers have died since January as compared to 110 of same period last year.
SEE ALSO: Thousands of new vehicles stuck in Mombasa due to Covid-19 shutdown
According to the National Transport and Safety Authority, 240 passengers have died since January this year as compared to 212 of last year same period and 234 motor cyclists have died since January as opposed to 209 of same period last year.