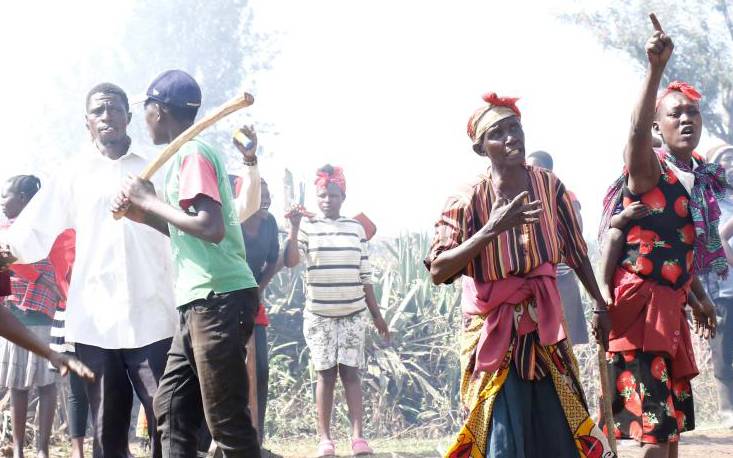 For the better part of yesterday morning, normal business was disrupted at Ndururumo Farm in Nakuru as squatters armed with bows and arrows engaged police in running battles. The residents had woken to the roaring sound of bulldozers and they barely had time to wipe the sleep from their eyes and escape to safety before their houses were torn down. "The bulldozers were escorted by police officers who did not allow us to get back to our houses to save our property. Some animals were killed in the houses," said John Koech. Mr Koech was one of 55 residents who said their families had lived and worked on the 709-acre coffee farm, which was owned by Briton Polland, for more than 50 years.
SEE ALSO: 'Killer' mother unfit to stand trial
"This is where we were born and we don't have anywhere else to call home. Our parents worked for the previous owner for decades but after his demise, another family came and laid claim to the farm," said Koech. After the bulldozers had finished flattening their homes and left with their police escort, the irate residents poured into the Bahati-Solai road and erected a blockade of burning tyres and logs, paralysing traffic for several hours. The squatters insisted that they would not move from the farm despite having filed and lost two court cases. "We still believe that justice has not been served. As squatters who have lived here for more than 50 years, we deserve a share of the land," said Nelson Kaman. A contingent of police officers was deployed from Solai Police Station to break up the protest but they were met with fierce opposition. As the officers attempted to put out the fire, the squatters hurled stones and forced them to retreat to their vehicles. More officers arrived and they managed to push back the protestors under a cloud of teargas.