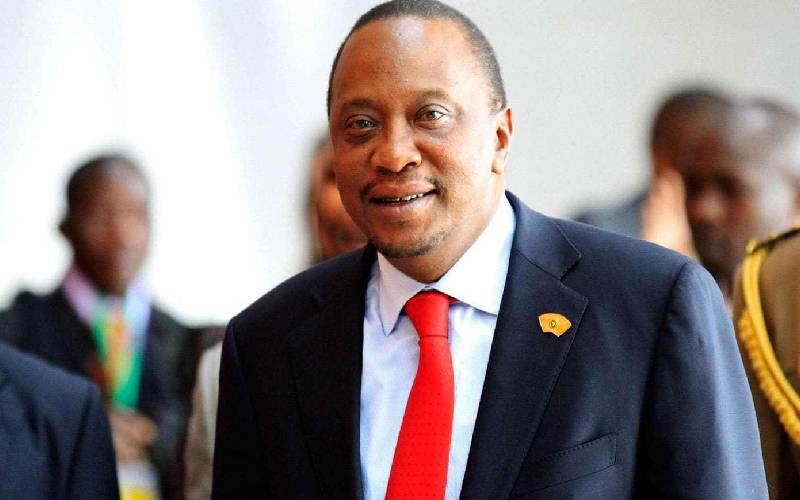 Many Kenyans must have greeted the news of 30 new political parties queuing to be registered with sheer indignation. Students of realpolitik would like to see the development as a pointer to the high stakes political game as President Uhuru Kenyatta prepares to exit the stage in 2022. Others including this newspaper take the view that that is a sign of bad politics. In properly functioning democracies, parties serve as vehicles for liberating the masses from bad governance.
SEE ALSO: We've a golden chance to fix years of disunity
The led and the leading are bound by trust and a promise to deliver prosperity and a better future. Alas, for far too long, that trust has been abused and the promise has not been kept. Indeed, Kenyan parties have become vehicles for self-glorification and self-aggrandizement by politicians, thus making parties the bane of our politics. Good parties like the Labour and Conservative parties in the UK, or the Democratic and Republican parties in the US, or the ANC in South Africa are powerful juggernauts in their own right, with proper structures that promote internal democracy and disciplines errant members. They have withstood the test of time and surely, stand with the people when it matters.
SEE ALSO: Raila quietly jets in after surgery
They have toppled leaders who crossed the line. That is yet to happen in Kenya. With the sad state of affairs, it will take long before they do that. Kenyans are right to feel shortchanged that since the repeal of Section 2A nearly 20 years ago that reintroduced multiparty democracy, our parties have not evolved as fast as the politics. Parties lack ideology and revolve around individuals who also fund the outfits and in essence decide the policy direction it will take, including any mergers and coalitions. Consequently, Parties have stopped serving people.
SEE ALSO: Kositany, Tuju set to lock horns over Jubilee finances
Instead, they have submerged a culture of mediocrity, tribalism, nepotism and corruption. That in part explains the lack of a national party and the absence of loyal opposition. Parties will come and die at the will of these owners. Put it another way; politicians will switch parties at will when they feel that it has served their personal interest. And out of that, the people are increasingly frustrated and convinced that democracy has not made their lives any better because their voices don't matter at all. A scrutiny at the Registrar of Political Parties will reveal that a lot of these new outfits are formed in anticipation of a fallout in the "big" parties. That spells doom for our democracy. Make no mistake, we don't begrudge anyone the right to form a party. But to form parties so as to reap from imminent fallout is to cheat democracy. Another case in point is the consequence of the March 9 "handshake" between President Kenyatta and NASA leader Raila Odinga. That handshake has by all means neutralised the Opposition. Yet if nothing else, the Opposition owes it to the country to present a viable alternative government in 2022. Sadly, most of the ODM MPs have turned into Jubilee Party apologists and cheerleaders.