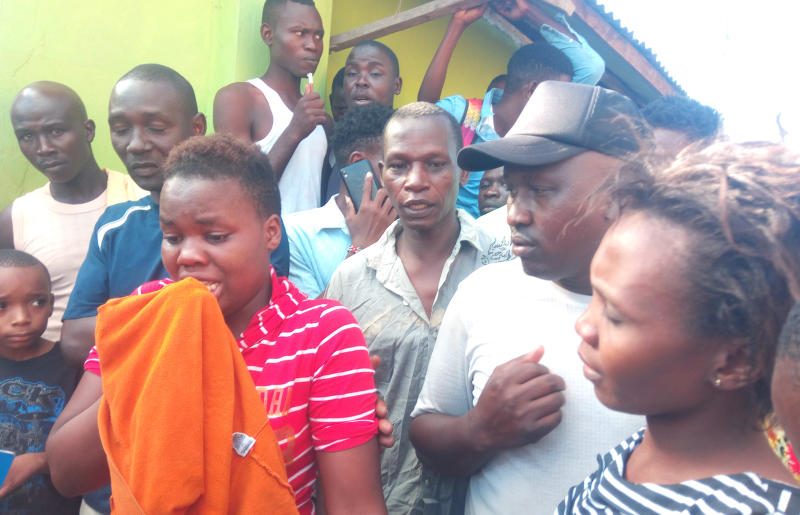 Coast
Tale of love, betrayal and jealousy leaves police and members of their families as confounded as they are divided
Gunfire in a quaint Soko Mjinga area of Mtongwe in Likoni on Thursday evening fouled the Easter festivities countdown and added swell to rising cases of crimes of passion. By the time the lone gun went silent, Likoni Deputy OCS Joab Omondi and small trader Peninah Kaimeti lay dead, side by side outside the latter's kiosk. It is an intriguing story laced with tales of love, betrayal and jealousy, one which has left police officers and members of their families as confounded as they are divided. While one account, backed by witnesses, has it that the cop executed the woman before turning the gun on himself, another account talks of a mystery man who sprayed the two with bullets before vanishing in the dark.
SEE ALSO: Six police officers to be charged over deaths, shootings and assault
"We were seated with my sister Peninah, another cousin Jamila and my wife Kanana when the armed officer arrived. The deceased was seated at the middle and he shot her on the forehead before shooting himself too at a distance," Dennis Kaburu, Peninah's brother who was at scene said. Kaburu denies that her sister and Omondi were lovers. Instead, he confirmed that her sister was once married to a military officer attached to Mtongwe Navy and they had two children together aged 11 and seven. The two however had separated a few months ago after a dispute. "We have never seen or heard about the killer officer before. They were never together with my sister and this is the first time we are hearing about him," said a pained Kaburu.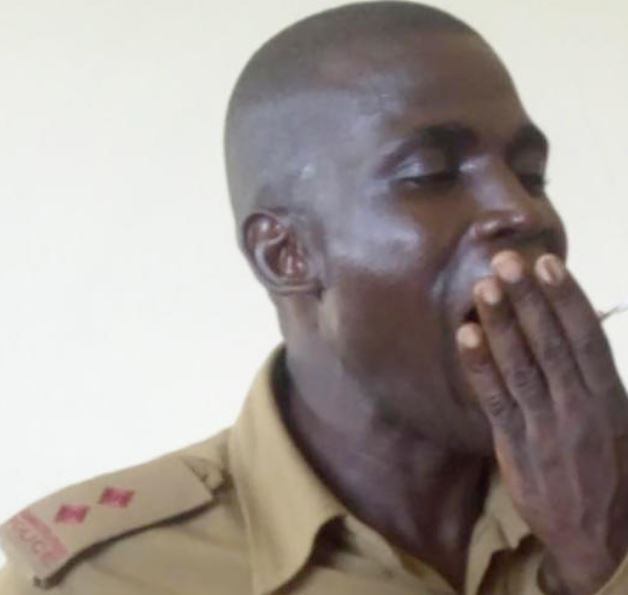 Likoni police boss Benjamin Rotich said Omondi had been the deputy OCS for three months. He said the officer left the station at 7.30pm on Thursday in a jovial mood. Witnesses said he then downed copious amounts of liquor at a local bar.
SEE ALSO: Former Lesotho first lady arrested in murder case
Some accounts say he openly, told anyone in the bar who could listen that he was about to do something terrible. He then whipped out his Ceska G5969 pistol and walked into the darkness, where his victim was seated with her relatives chewing miraa.
Missed target
She had barely started to enjoy the few bottles of beer that she had brought from the bar when Omondi arrived, fired one round in the air, ordered the music switched off and turned on Peninah, striking her in the forehead. It is claimed he took another aim at Kaburu but missed target. After a short lull, a crowd gathered and surged towards Omondi, who was still standing over his victim. He then pointed his gun towards his neck and pulled the trigger.
SEE ALSO: Keroche heiress' lover to face murder charge, says police as families disagree
He collapsed into the ground after a single shot. In the meantime, Peninah was rushed to Coast General hospital but was declared dead on arrival.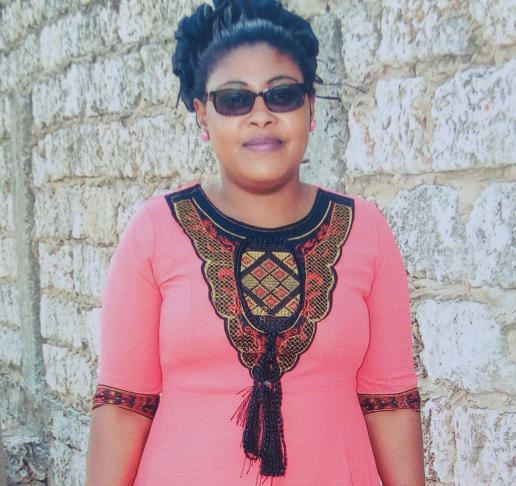 A police officer who asked not to be identified, said Omondi had appeared disturbed in recent weeks over something. The officer claimed Omondi and Peninah had a brief affair. Caroline Kanana, her sister-in-law who also witnessed the killing said the officer was after Peninah because he singled her out of a group of four seated outside her shop. "He would have killed us all but he was clearly after Peninah. He removed a small gun from his chest and shot her once in the forehead," said Kanana.
SEE ALSO: Shock as decomposing body in a sack found in school compound
Another man Sammy Itare claimed Omondi had threatened to do something heinous while drinking in the bar. "We heard from his friend that he announced he was going to do something but he did not explain what was it," said Itare.
[email protected]