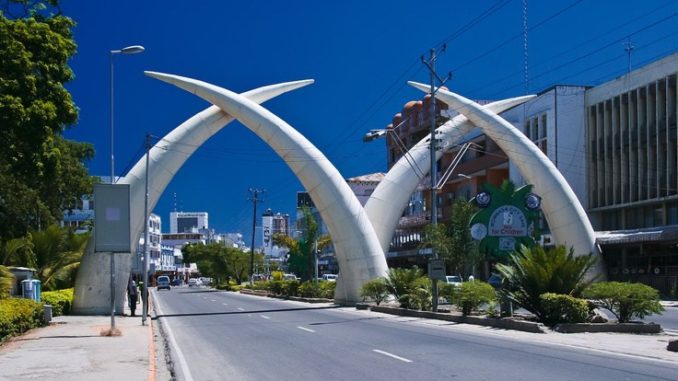 Coast
An investor planning to put up a Sh7.5 billion Liquefied Petroleum Gas (LPG) plant has suffered a huge blow after the county government cancelled...
An investor planning to put up a Sh7.5 billion Liquefied Petroleum Gas (LPG) plant has suffered a huge blow after the county government cancelled its approval. The government had allowed the project, through a letter dated March 20. But yesterday, it announced new information showed the investor, Mansa East Africa Limited, failed to meet the safety standards. "The county would like to state that although an approval was granted, fresh information that has come to the knowledge of the government shows omissions during application for construction permit. The government proceeded to cancel the approval issued to the developer," Lands, Planning and Housing executive Edward Nyale said. On April 9, the county's building inspector and development control officer Felix Dindi visited the project site and declared its approval papers were not in order.
SEE ALSO: Mombasa sleuths probe student murder
"A demand notice/stop order on the development has been issued as the project was found to have contravened building by-laws and physical planning act. You are therefore instructed to stop all works immediately," the notice reads. The county has instructed the developer to furnish it several documents including a license from the National Environment Management Authority (Nema), architectural and structural approval plans, plot ownership documents, inspection form, National Construction Authority permit, hoarding permit, demolition permit and dumping permit. Outlining reasons Nyale said he had written to Massa outlining reasons for cancellation of the project, which include safety concerns and a claim the firm contravened zoning regulations. "The directors of Mansa East Africa Ltd have been advised to seek an alternative site for the project," he said, adding: "The County will encourage investors as long as they meet the thresholds of safety, environmental requirements as well as social responsibility."
SEE ALSO: Woman stops tourist lover from selling their holiday home
However, the investor yesterday insisted that he had followed due process in seeking and obtaining necessary approvals to put up the plant. "Mansa regrets that attempts are being made, through the media, to destabilise development of the Liwatoni LPG project and the work of key government agencies," the firm said in a statement. On Tuesday, The Standard reported that Nema ignored concerns from stakeholders, including three State agencies - Kenyans Ports Authority (KPA), Kenya Ferry Services (KFS) and Energy Regulatory Commission (ERC), in approving the project. Mansa insisted it had received letters of "no objection" as at April 17 from ERC, Kenya Navy headquarters, KPA, Kenya Maritime Authority and the Mombasa Yacht Club. The firm, however, did not provide any of the letters. KPA and KFS had objected to the construction of the facility, saying it not only endangered ships docking at the Port of Mombasa but also threatened safety of schools around Bandari College and the neighbouring Liwatoni.