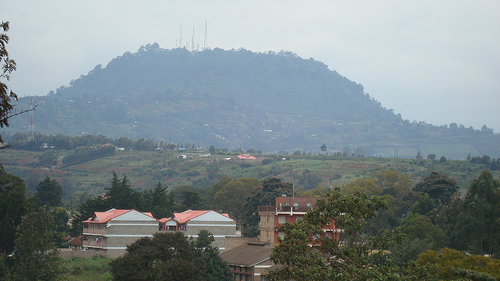 A case in which 12 companies wanted the county government compelled to pay them Sh54 million has been thrown out. In the suit filed on October 23, 2017, the companies claimed to have been contracted in the 2014-15 financial year to undertake roads construction work, in the county's 30 wards. They said they were engaged through the office of county secretary and land and infrastructure executive, to supply murram or gravel roads. Execution, they said was carried out on emergency basis at orders or request by the county and included preparation for roads for burial of victims of terror attacks and renovation of the same, in anticipation of visit by high profile national and county governments officials.
SEE ALSO: Nyeri residents unaware of plans to remove Baden-Powell statue in UK
Yesterday, Justice Teresia Matheka dismissed the suit and said: "As thing stands there was no evidence of a contract for the supply of services between the contractors and defendant." The companies, she observed, decided to bypass the provisions of Public Procurement and Asset Disposal Act (PPADA) 2012 and "doing things their own way ". "They choose to circumvent it and cannot expect the court to allow these violations of procedures set out by the people of Kenya to regulate use of public fund," Matheka explained. The county, she noted was a public entity and the plaintiff should not have expected it to act outside the law. "There is no lacuna (room) for people who did not follow the law and decided to do things their own way," the court stated.
SEE ALSO: Former presidential escort collapses and dies at home
Lawyer Richard Kamotho, for the county, denied the allegations that his clients entered into a contract with plaintiff. "We have always adhered to provisions of Public Procurement and Asset disposal Act," the lawyer said.