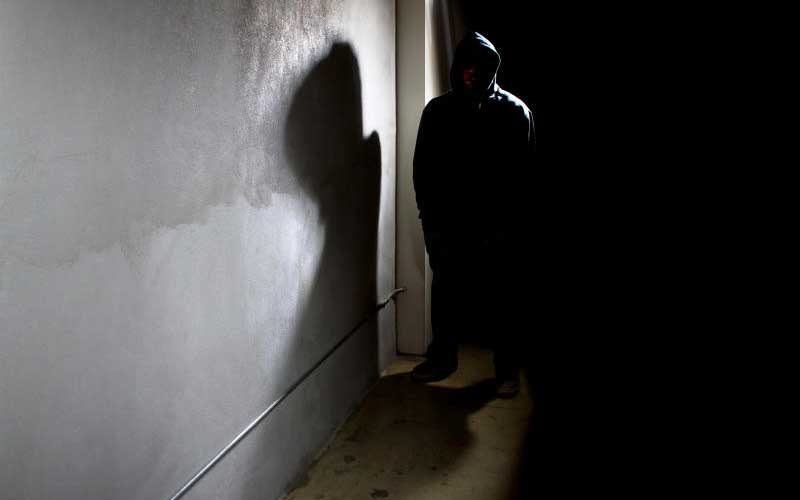 A 24-year-old woman resident of Nyaribo Village in Nyeri County was yesterday found dead after reportedly being stabbed to death by her estranged husband. Mary Wangui, a mother of two children, had stab wounds in the neck. The man had scaled a fence and laid in wait at Wangui's homestead. They had quarreled the previous day.
Marital woes
SEE ALSO: Tension in Narok South as two boys killed
According to Wangui's roommate Catherine Karimi, the couple had separated for two months after their marital woes soared. "Wangui moved in with me two months ago after she left her husband. She had started a small business, selling chips by the roadside, as she tried to start a new life," Ms Karimi said. Karimi explained that after the man entered the homestead, he waited for both women to sleep. At around 1am, Karimi left the house to answer a call of nature. The suspect, who was hiding at a corridor, sneaked in and stabbed Wangui in the neck with a kitchen knife. "I heard a loud scream from the house and went back. That is when I came face to face with him. I asked him what he had done. He did not answer. He pushed me aside, and ran away," Karimi said.
SEE ALSO: Birthday, rape and murder most foul, but what do police know?
According to Mugumo Nderitu, a neighbour, the suspect, who hailed from Ihururu, had made several trips to Wangui's new house.
Taken children
Karimi said the suspect had been demanding that she returns to their matrimonial home. He had also taken the children from her hoping she would follow him, but she refused to yield. "On Sunday night, the suspect showed up at Wangui's house and told her that if she would not return to his home, he would rather kill her than see her with another man," Mr Nderitu said. Nyeri Central sub-county Police Commander Paul Kuria said police were looking for the suspect, who has gone into hiding.