Nyanza
Court lifts order barring Migori Governor Obado from travelling within 20kms of Homa Bay County; he is key suspect in death of Sharon Otieno.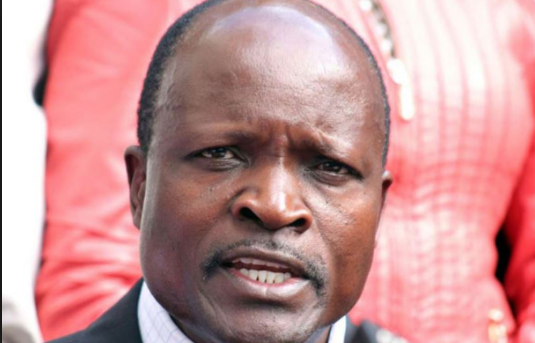 High Court has lifted an order barring Migori Governor Okoth Obado(pictured) from going past 20km radius of Migori's border with Homa Bay County. In the bond review case, the judge allowed Governor Obado to move freely within his county to execute his mandate. Obado is accused of killing university student Sharon Otieno, who hailed from Homa Bay County.
SEE ALSO: Ex-MP stares at bankruptcy over Sh6 million debt
He was stopped from going near the border of Migori and Homa Bay counties after the late Sharon's parents complained of being threatened. Through his lawyer, Kioko Kilukumi, Obado submitted that he could not effectively traverse his county to discharge his duties due to the restrictive order, and promised that Obado would not interfere with any of the witnesses if the terms were reviewed. "The 20 kilometres radius restriction essentially bars the governor from effectively serving all the people residing in Migori and makes it impracticable for him to discharge his duties as the governor. It is only fair that the terms be reviewed to allow him do his work," said Kilukumi. The governor also pleaded with court to be allowed to access his palatial rural home, arguing that it is not easy to operate the county while not having the opportunity to visit his ancestral village. Obado added that he was forced to shuttle between Nairobi and Migori using the longer Trans Mara route while keeping away from his ancestral and village home at Rapogi, located less than 11km from Homa Bay County.