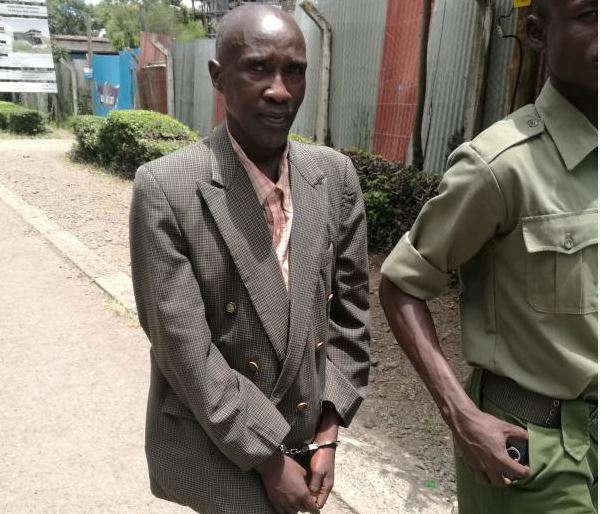 A primary school teacher sentenced to life in prison for defiling a nine-year-old girl has appealed his conviction. Charles Ndung'u, a teacher at Tumaini Primary School in Mirang'ine, Nyandarua County, submitted his appeal yesterday before Justice Joel Ngugi. Mr Ndung'u argued that his trial and conviction was erroneous as the prosecution failed to prove beyond reasonable doubt that he committed the offence. "The prosecution failed to prove the age of the complainant. She introduced herself by one name, the charge sheet has two and the P3 and PRC forms have one name. All the names are different," he said.
SEE ALSO: Shock as decomposing body in a sack found in school compound
Ndung'u added that it was impossible to prove the age since it was unclear if the complainant who used three different names was one and the same person. "None of the complainant's parents was called to ascertain the age of the minor and her identity. The P3 form has never been used as a basis of age assessment as it was done," he said. The appellant said although the court relied solely on the evidence of the minor, some of her statements did not add up. "The minor said her brother and a man she knew as Baba Joel were witnesses in the incident. They were never called to testify and corroborate her statements," he lamented. The appellant further submitted that the minor contradicted herself by saying that she did not know him prior to the incident and later testified that they supplied him with vegetables. He argued that the minor did not properly identify the defiler. State counsel Amos Chigiti opposed the appeal on grounds that the case was proved beyond reasonable doubt. "The clinical card to prove age was presented in court, penetration was proven as the child suffered a broken hymen. The girl identified the appellant as a friend of her parents. There is no dispute," he said. Ruling will be made on July 4.