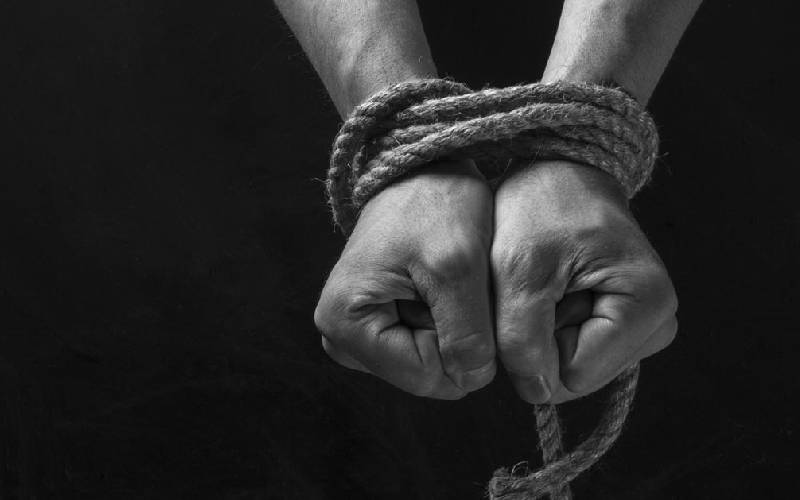 A family in Mawego, Homa Bay County is distraught following the disappearance of their kin on Thursday last week. Belinda Odhiambo went missing after withdrawing Sh70,000 from a bank in Oyugis town shortly before midday, and has not been seen since. Yesterday, her husband James Otieno said he had spoken to her on phone and that she told him she was locked up in a house with three bodies.
SEE ALSO: Homa Bay women to benefit from Sh11m cage fish farming project
Otieno said that he had sent the wife to the bank to withdraw the cash which was to be used for buying a piece of land in Chabera. "When she got to the bank, she told me that the account had a balance of Sh220,000, and I instructed her to withdraw Sh70,000 as we had agreed," said Otieno. The communication then stopped after midday when Otieno thought his wife was on her way back to Mawego Technical Training College where he teaches.
Unanswered calls
Calls to her phone were not picked, prompting the husband to start calling her relatives. Otieno said he got a message at 6pm informing him that she had been abducted and taken to an unknown place.
SEE ALSO: Homa Bay woman killed in quarry
A few minutes later, he received another message stating: 'We have your wife.' He then reported the matter to Mawego AP Camp, before the matter was moved to Oyugis Police Station. By yesterday, Otieno said that he had received more than 50 messages, including one that demanded for Sh150,000 ransom, threatening to kill his wife. "In some messages they say that they are coming for my children," said Otieno. In the last communication yesterday, the woman told her husband that she had been moved to another house where there were dead bodies.
SEE ALSO: County Assembly abolishes minority MCA position
She also said that she had overheard a conversation between the abductors saying they wanted to teach Otieno a lesson for cancelling their examinations at Mawego TTC. County Police Commander Esther Seroney said the Directorate of Criminal Investigations was pursuing the matter and appealed to the public for information.