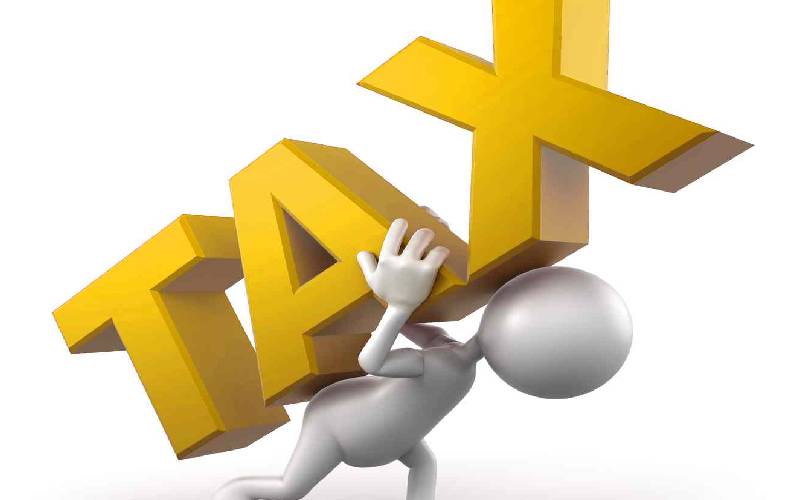 All Kenyans — man, woman and child — ideally gave out to the Government Sh26,262 in form of taxes last year. But sadly, out of the hard-earned cash surrendered to the State by the law-abiding taxpayers, Sh7,878 or 30 per cent ended up in the pockets of corrupt individuals or got wasted. Taxes are an emotive issue where the Government literally takes money out of our pockets then asks us to file tax returns on the money deducted even before it hit our bank accounts. "Nothing is certain in life," said Benjamin Franklin one of the Founding Fathers of the United States, "except death and taxes." The people have accepted that the government has a right to levy taxes on them, but in exchange, it has to provide them with the requisite services.
SEE ALSO: MPs give and take as they pass tax Bill
It hurts the Kenyan taxpayer to read that a big chunk of what they paid in taxes from their hard-earned cash is shared among a few well-connected tenderpreneurs to build white elephant and ghost projects that hardly benefit them. This roguish behaviour should not be allowed to continue to justify the increase of taxes each year when Finance Minister Henry Rotich reads the Budget Statement. Ironically, few argue that some money has been put into infrastructure development or used to guarantee debt that has been invested in the country. But in the process, we have seen how hundreds of billions have been lost to corruption and diverted to private use, yet taxpayers are expected to fork out more money to continue funding this criminal syndicate. There is increasing antipathy towards paying taxes with businesses feeling bullied by the Kenya Revenue Authority, citizens feel overburdened by multiple layers of taxes yet all this money is going down the drain, stolen or being passed off to some American, or Chinese or European creditor in a contract whose benefit the citizens hardly know about. However, evidence now shows that Kenyans are not paying as much as Mr Rotich predicts, maybe because, feeling overburdened by a tax regime, people are likely to look for loopholes to evade or avoid paying taxes. It could also be that Mr Rotich's levies have undermined consumption translating to less taxes. What is not in doubt is that taxpayers want the government to re-look its priorities and focus on prudent spending rather than overburdening taxpayers.