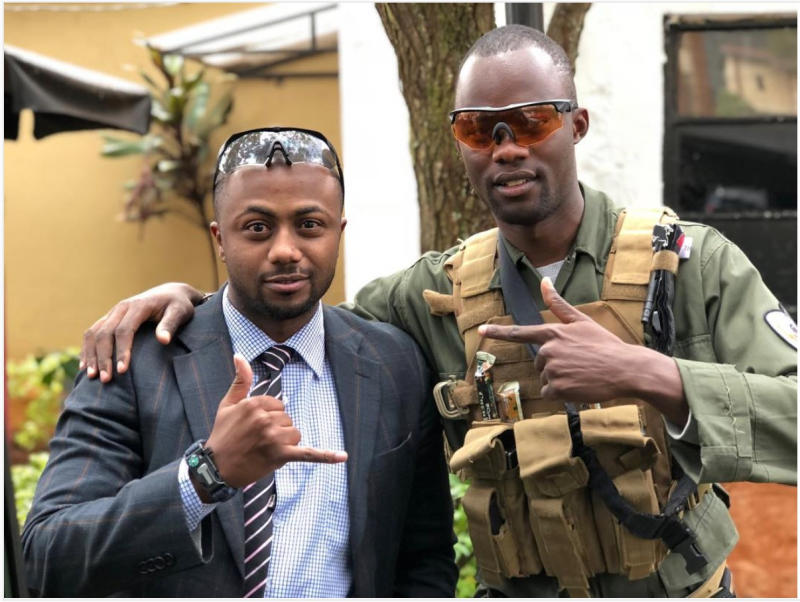 A General Service Unit officer held over the murder of 28-year-old Monica Kimani is highly trained. Jennings Orlando, 31, belongs to the Recce Squad of GSU, which is based at Ruiru in Kiambu County. Sources said Orlando was among dozens of officers attached to the US embassy and a member of the Special Programme for Embassy Augmentation and Response (SPEAR). SPEAR is a team composed of GSU officers whose mission is to respond to critical incidents involving US mission facilities and personnel locally.
SEE ALSO: How business woman was lured to her death
It was created in 2014 by the Diplomatic Security Service to provide a safe environment for the conduct of US foreign policy. The SPEAR programme enhances security of high-threat, high-risk posts by helping host nations' security elements better respond to emergencies at US diplomatic facilities, according to the US State Department. "SPEAR institutionalises and refines a country's capability to support US diplomatic security through ongoing training. Its curriculum focuses on the hard and soft skills needed to respond to threats facing State Department personnel overseas." Currently, SPEAR teams support US diplomatic missions in Mali, Mauritania, Niger, Chad, Iraq, South Sudan, Tunisia, Nigeria and Kenya. The SPEAR programme provides training for a quick-reaction force as well as movement security training, a master trainer programme, and equipment loans. It also co-ordinates joint readiness exercises, which facilitate collaboration between the host nation forces and the US-managed security at diplomatic facilities.
SEE ALSO: 'Killer' mother committed to mental institution
Orlando was arrested on Thursday and produced in a Kiambu court on Friday, where the prosecution requested to hold him for 14 days to conduct investigations into Monica's murder. Orlando is a friend of Joseph Irungu alias Jowie, who has, alongside TV journalist Jacque Maribe, been charged with the September 19 murder. Maribe and Irungu will appear in court on October 24 for their bail application hearing. Sources said Orlando could be used as a witness in the case if he co-operates with prosecution. Monica's body was found in a bathtub in Lamuria Apartments in Kilimani, Nairobi, where she lived. Her throat was slit and hands tied to her back. Police suspect she was drugged before she was killed. The killer weapon, thought to be a knife, is yet to be recovered. Also still missing are her house and car keys. Detectives are reconstructing Orlando's movements before and after the night Monica was killed.