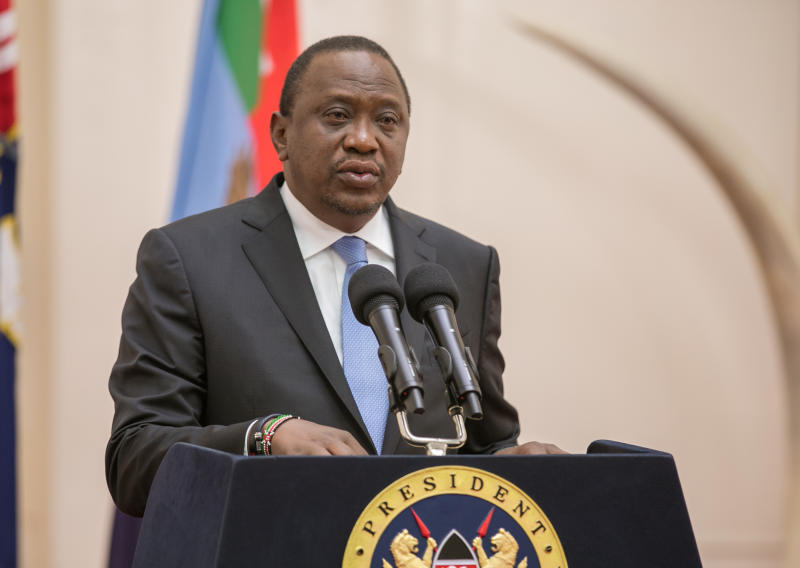 Opinion
Your taxes have been used for our development agenda. Today, millions of Kenyans travel on new roads.
Fellow Kenyans, I have a constitutional duty to ensure legislative instruments presented for my signature conform to our national aspirations, fulfill government's basic obligations to our people, and are implementable. The Finance Bill 2018/19 brought to me yesterday fell short of this threshold. It protected the status quo and sacrificed the bigger vision. It took the easy path, instead of rising to the challenges of our time. It was good politics, but bad leadership. I returned it to Parliament with a number of modifications, designed to cure these shortcomings. The 2010 Constitution widened Kenya's democratic space; it also fundamentally altered the structures and functions of government. With it, we have seen a substantial increase in political and bureaucratic representation at every level: we now have two houses of Parliament; the National Assembly has grown from 290 to 349 members; and our new Senate has 67 elected and nominated members. We also have forty-seven governors, forty-seven deputy governors, and forty-seven new county assemblies – in which sit more than a thousand MCAs. Additionally, we have sixteen independent offices and commissions, excluding the judiciary. As you can see, the enjoyment of our new rights is expensive, unprecedentedly so. We are very proud of the speed with which we have implemented the new constitution, and devolved government to the people. Having transferred over a trillion shillings to county governments since 2013, we have seen major improvements in service delivery, and improvements in the lives of Kenyans.
SEE ALSO: State to pump Sh100b into new super lender
That's why we will continue to protect and entrench devolution, notwithstanding the cost. Your taxes have been used for our development agenda. Today, millions of Kenyans travel on new roads. Millions of homes have been connected to electricity. Mothers now have access to safer and cheaper maternal care. Parents can now send their children to day secondary public schools, for free. Our investment in infrastructure is at its highest since independence. I wish to remind Kenyans that the MoU between Kenya and the US for direct flights was signed in 2008; it is only now, after consistent investment in JKIA that the first direct flight to America is a reality. And the SGR has been nothing short of transformational. Built in record time, it has moved more than a million passengers, and hauled millions of tons of cargo. We have more than doubled the number of people with affordable access to healthcare under NHIF. Elderly Kenyans –- more than 700,000 of them -– now receive monthly stipends. But all this costs money. Your taxes have paid for clear, tangible progress; this development trajectory will propel our country to new heights of prosperity.
Rail and road
-Above is an abridged version of President Kenyatta's statement on the fuel tax issued yesterday.