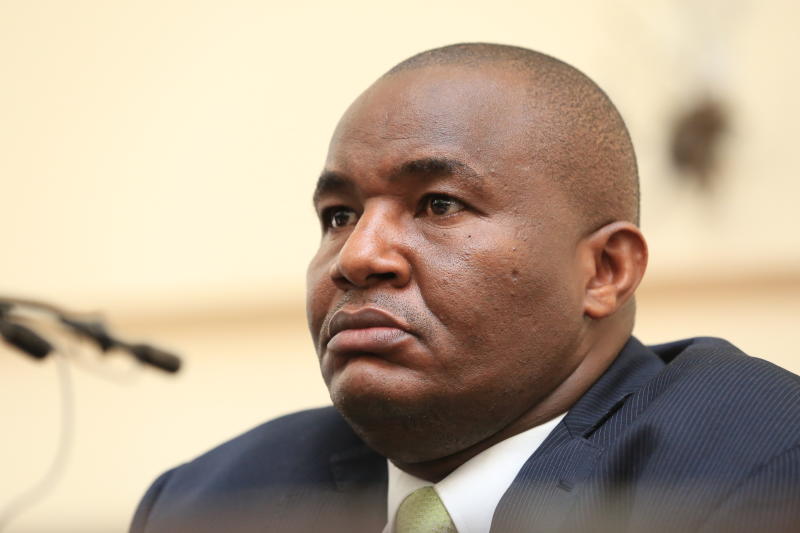 In a day of high legal drama, Chief Magistrate Lawrence Mugambi has declined to halt
Deputy Chief Justice Philomena
Mwilu
's prosecution hours after High Court Judge Chacha Mwita stayed it. Magistrate Mugambi has ruled that the orders by High Court temporarily blocking the DCJ's case do not apply to the case before him. "I don't want to amend the orders of the court, that will be trespassing on dangerous areas. I am only guided by an order that is clear and specific. So this order, in my view, does not apply to this case," ruled Magistrate Mugambi. It later transpired that the case number on the stay order was different from the case number of the matter before the magistrate.
SEE ALSO: Proposed law offers reprieve to governors forced out of office on corruption charges
The High Court had suspended DCJ Philomena Mwilu's case until constitutional issues surrounding it were resolved. Judge Chacha Mwita ruled that there were constitutional questions to be addressed in the petition, especially on grounds that it was a commercial matter and whether it can lead to the arrest of a judge. He ruled the matter will remain pending until October 9, 2018. Justice Mwilu had on Wednesday morning filed a petition at the High Court challenging her prosecution. She also said that the Director of Public Prosecutions (DPP) had no powers to arrest her. The top judge is facing several charges of forgery, abuse of office and unlawful failure to pay taxes. She was Wednesday morning arraigned before the Anti-Corruption Court to take a plea. Magistrate Lawrence Mugambi referred orders suspending prosecution of DCJ Philomena Mwilu back to High Court Judge Chacha Mwita for a correction of the case number.
SEE ALSO: Haji, EACC isolate Kinoti as fight for more clout rages
He maintained Sh5 million personal bond for the DCJ and ordered parties to appear before him on Friday August 31 at 11am. On serving the order, Orengo had told the court: "Now we have no alternative but to down our tools the tools of the Deputy Director of Public Prosecutions [Dorcas Oduor]. But dismissing Mr Orengo's submission, the magistrate said: " I take this order as it is. It cannot be the one to stop this case." Mr Orengo had begged for a stay of the despite the error arguing that the technicality on which it was decline was a human error therefore not of substance. The magistrate directed the lawyers to go back to the High Court and amend the application for the stay.
SEE ALSO: Claims of graft and cronyism dog welfare initiative