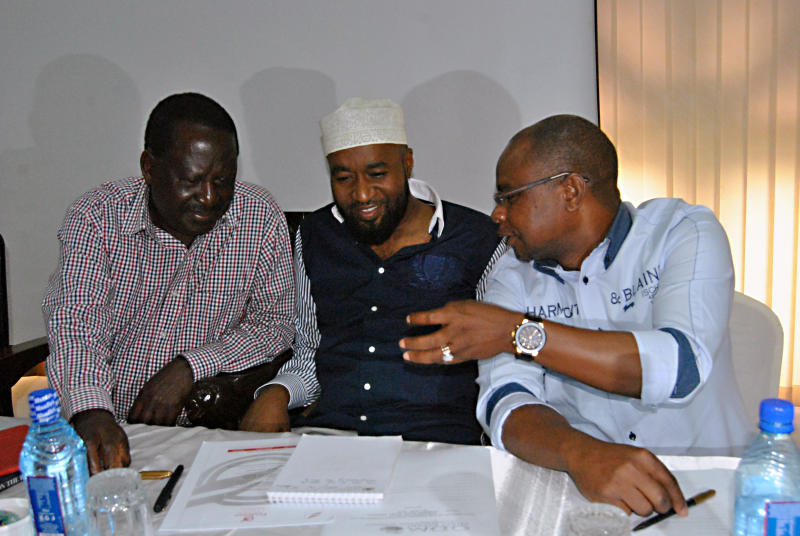 The ODM leadership is expected to meet today to decide on the method of selection for the party's candidate in the Migori senatorial by-election. Party leader Raila Odinga is expected to chair the Central Committee meeting. ODM nominations have in the past been rocked by violence and claims of rigging, especially in the party's strongholds. The party's leaders hope to address this problem to guarantee a free and fair by-election set for October.
SEE ALSO: ODM digs in amid Jubilee's implosion
The party created the Central Committee to address matters the National Executive Committee (NEC) is unable to tackle. The seat fell vacant following the death of Senator Ben Oluoch last month. The meeting, this afternoon, comes just after Jubilee Party announced it will not field a candidate in the by-election as a way of fostering a unity pact between President Uhuru Kenyatta and Mr Odinga. ODM commands a huge following in the region, meaning winning the party's ticket is as good as winning an election. "The National Management Committee unanimously decided that the party will not field a candidate during the forthcoming senatorial by-election in Migori. This is in keeping with the spirit of building bridges initiative," said Jubilee Secretary General Raphael Tuju.
SEE ALSO: Regrets, hopes and lessons for NASA from Chakwera win
A source who did not wish to be named said the party favoured a method that would ensure there was no acrimony as has been the case in past elections. "We are meeting tomorrow, under the leadership of the party leader, to decide on the method that will be used to identify the candidate for the by-election," said the source. ODM Executive Director Oduor Ong'wen confirmed that there will be a meeting, but denied it has been convened for purposes of selecting a candidate for the poll. "This is a routine meeting of the Central Committee. The issue of nomination may come up but it is not the only issue to be discussed," said Ong'wen.