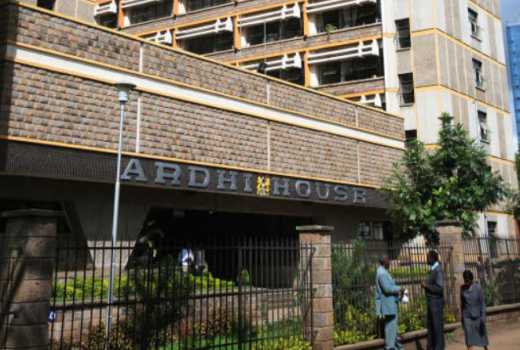 A cabal of land hungry, well-connected and informed individuals continues to hold dozens of families and individuals at ransom through well-orchestrated schemes to dispossess them off of their property. By colluding with employees at the Ministry of Lands, the Directorate of Criminal Intelligence, the Office of the Director of Public Prosecutions and the police, this group forcefully takes over private land through a mixture of forgeries, coercion and if all fails threats of death and death itself. The courts have in the past demonstrated the impunity with which these individuals -- top politicians, known businessmen and women and regime wheeler dealers -- close ranks to fleece or forcefully take over land from helpless individuals and families. Investigations show that in spite of clean-up efforts by successive regimes, Ardhi House -- the custodian of all land private and public -- remains a cesspool of rot, where cronyism, thuggery and the sole determination of self-preservation and aggrandizement trump common sense and logic ten out of ten times.
Eviction notices
Within the walls of Ardhi House, entire histories of land ownership continue to either disappear or are irrevocably altered to the whims of the highest bidder. As a result, families have woken up to see eviction notices plastered on the walls of houses built by their grandfathers. The unlucky ones have woken up in the middle of the night to sounds of bulldozers tearing down their abode in the full view of law enforcement, which most of the time, is on site to protect the savvy land grabbers. Our investigations, through talking to those affected, have established that this select boys' club preys on the elderly, the sick, perceived foreigners and on land whose leases are up for renewal. Surprisingly, even when the valid land owners proceed to court, these con men have the knack of entangling up these pieces of land in expensive, protracted legal battles, often with the valid owners giving up and letting the grabbers take over entire estates.
Missing files
The three brothers were shocked since Lucy, Musa and Mwau were not known to them and no authority had been given to anybody to transact business on behalf of the company. Acting as the company directors, Musa and Mwau signed an agreement with Arthi Highway Developers Ltd on November 17, 2005 for the sale of the disputed property for the sum of Sh35 million. All documents and clearances necessary to effect the transfer were obtained but on presentation to the Lands office for registration on March 1, 2006, it transpired that the file containing the original documents was missing. The two were asked to provide a Deed of Indemnity to facilitate registration and the Chief Land Registrar approved it on April 26, 2006. The transfer was registered on December 8, 2006.
[email protected]