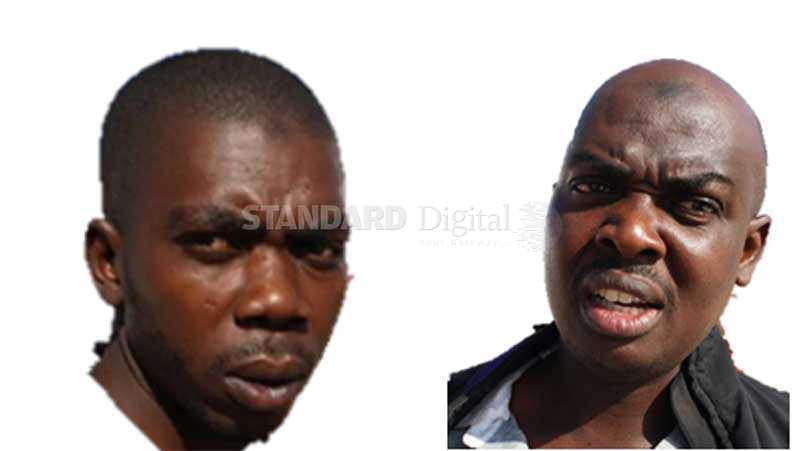 Police are holding two men believed to be Al-Shabaab recruiters who were trying to sneak out of the country to join Al-Shabaab in Somalia. The two Kenyans Suleiman Hemed Mwandilo and Salama Salim Mohamed were apprehended in Takaba, Mandera on Wednesday March 14 by security officers while seeking to travel to Somalia. Police say the two individuals are key Al-Shabaab facilitators and recruiters who were attempting to cross over to Somalia and continue with their recruitment and facilitation of terror activities. They include 37-year-old Salama Salim Mohamed who is a Digo fisherman from Maweni in Mombasa while Suleiman Hemedi Mwandilo, 39, is a resident of Bagani within Likoni, Mombasa.
SEE ALSO: Al-Shabaab terrorists destroy communication mast in Garissa
Security officers intercepted the two at a roadblock in Takaba as they were planning to cross over to Somalia through the El-Wak - Boroache route. The two who were presented in court and initially claimed they were heading to Elwak to market fish products and police were allowed to hold her for 30 days to complete their investigations. The two are said to have been active members in the Al-Shabaab facilitation and recruitment network in Mombasa. According to police, the two men were also engaged in drug peddling and other petty crimes in Likoni, Mombasa and were being monitored by security agencies for some time before their arrests. A police report also shows that the two were part of Ramadhan Hamisi Kufungwa's network.