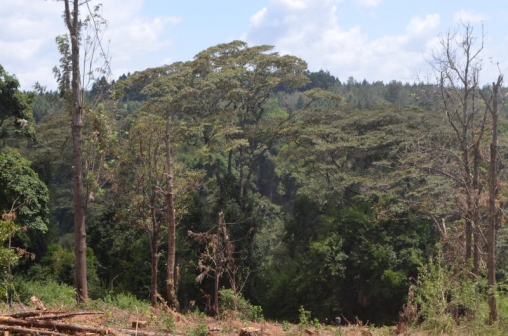 Embu County has this fiscal year allocated Sh20 million towards reclaiming of degraded forests.
Deputy Governor Dorothy Nditi revealed massive investment since 2013 to replenish the existing forest cover had seen it expand to the present 13.2 per cent, which surpasses the globally recommended 10 per cent.
The deputy governor said the county government had partnered with the National Environment Management Authority, Tana River Development Authority and the forestry departments to ensure efforts of safeguarding existing cover are not only maintained but also sustained.
"As a country, we have no option but to create safe and environmentally-friendly atmosphere in line with Sustainable Millennium Development Goals," she said.
Ms Nditi also challenged county residents to abandon their traditional habits of using firewood for cooking and instead adopt environmentally-friendly energy-saving stoves.
"Women in merry-go-round groupings can stop purchasing cups and plates for their members and instead consider providing one another with the jikos. This will ease pressure on trees and safeguard our forests," she said.
Ndithi also called on tea factories in the upper regions of Embu to find alternative methods of drying their tea other than depending entirely on firewood.
She expressed concern that after exhausting available firewood products within their reach, the tea factories are encroaching on the arid and semi-arid Mbeere region, where trees are very scarce.
Nditi also urged schools and universities to play their part in complimenting conservation efforts by setting aside part of their land for planting trees and for use in environmental studies.