Why my parents want me out of their house, 30 year old man speaks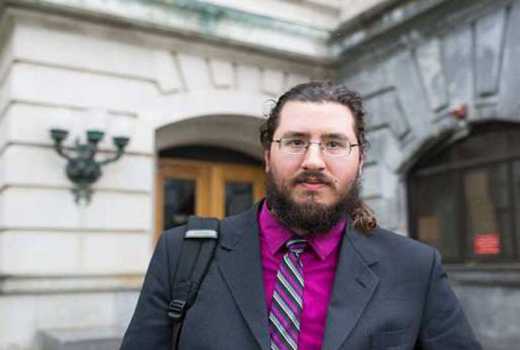 Michael Rotondo, 30, who was evicted from his parents' home in New York by a judge, has told DailMail.com how a bitter row over his own son sparked the dispute with his parents.
Rotondo who is a college dropout said he has lived away from home once at some point in life, about eight years ago but he moved back in with his parents when he lost his job.
He said his troubles with his parents are connected to him losing custody of his son late last year.
A few days after his parents had a court hearing to get visitation of their grandson, Michael says they gave him his first written order to move out.
After battling in court over the matter for some time, the Judge on Tuesday sided with his parents, ordering him out of their house in Camillus, New York, where he has been living rent-free for nearly a decade.
Michael says he lost custody of his son, whose age he wouldn't disclose, back in September 2017. The boy now lives with his mother full time, who Michael says he was never married to, or in a relationship with.
He says he immediately filed an appeal as a 'poor person' so that his court fees could be waived going forward. But he says his parents complicated matters when they said he needed a job and health insurance if he was to continue living with them.
He went to college, but didn't finish his degree, then started off studying engineering at Onondaga Community College, but switched to business.