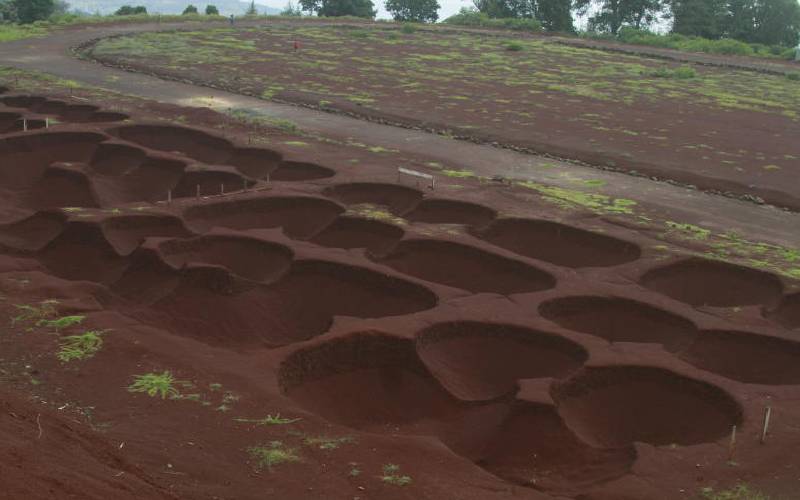 The hogwash often pawned as 'New Year resolutions' does not wash with me. Not that I have not tried cobbling one before. It is only that over the years, I have come to appreciate the power of destiny. Things happen in ways we cannot explain.
That notwithstanding, there are many things I wish could happen this year. To begin with, though politics is the fulcrum on which all other aspects of life revolve, too much time was expended on it by elected leaders in 2019 to the detriment of development. And to prove we were on auto pilot, inflation took a leap from 4.69 per cent in 2018 to 5.82 per cent in December 2019, notwithstanding Jubilee's hollow promise our economy would grow by double digits.
While inflation can be caused by economic growth, ours was caused by economic retardation. When demand outstrips supply because people can afford what they need, inflation, defined as an exponential rise in commodity prices, occurs. Conversely, when the cost of production goes through the roof, inflation occurs.
And that, good people, is our problem. Power costs are not only prohibitive, consumers have to contend with cartels that pad the bills to fleece them. Farmers spend more money on fertiliser, tilling the land and buying seed than they can reasonably hope to recoup. How I wish farmers could be given subsidies on agricultural inputs to boost food production. The elusive food security dream can only be attained when farmers are motivated, otherwise maize cartels will continue to ride roughshod over Kenyans.
For long, our education sector has experienced upheavals. Stakeholders who should ideally give it direction were, for the most part, engaged in slugfests. The Kenya National Union of Teachers (Knut), the Teachers Service Commission and the Ministry of Education have, despite clearly defined roles, constantly worked at cross purposes.
Read More
This has somehow slowed the momentum. Education CS Prof George Magoha should take the helm firmly and Knut should stop its militancy; it hasn't worked before and won't work now. The Ministry of Education should enforce some of its directives, especially the one on school reporting and departure hours. The ungodly hours children wake up and go to sleep have practically turned young learners into zombies. When President Uhuru Kenyatta mooted the idea of legislation to tame conflict of interest among senators who double as lawyers, he should have included doctors on government payroll. Strikes by doctors and clinical officers have become so commonplace that getting proper medical care is a game of poker. Endless strikes give doctors the opportunity to engage in full-time practice in their more lucrative private clinics dotting the landscape.
Such conflict of interest is partly responsible for the dearth of medicines and other medical supplies in public hospitals. Somehow, most medicines supplied to public hospitals by the Kenya Medical Supplies Agency find their way to private clinics. Two-timing doctors should choose between private practice and serving in public hospitals and honour the Hippocratic Oath while at it. Barring this, the medical sector will continue to be chaotic and under perform.
Speculation on whether the bromance between President Uhuru Kenyatta and his deputy William Ruto has hit a brick wall is rife. Matching ties and shirts are no longer evident. The tendency to appear in public functions together has been shelved. Today, Kenyans go over their moves with microscopes looking for nuances to fuel myriad political theories. This is clearly not healthy because of the distraction and friction it causes. Rather than unify the country, Uhuru and Ruto are responsible for the growing cracks. As the duo in charge of Kenya's affairs, the buck stops with them.
Their bromance
To some, their relationship looks irreparably damaged; only held in place by the provisions of the Constitution and Ruto's tenacity to hang on despite all the hostility directed at him. Unfortunately for Ruto, it is a hostility he invited upon himself with his brand of politics. Need we shed tears for him now that he says he would rather not contest the presidency in 2022 than have people fight because of him? There is no more need for pretence to normalcy within Jubilee. One of the two principals should gather enough courage to tell Kenyans their bromance is no longer workable. When they came together in 2012, they did so before Kenyans. If they have parted ways, let them tell us to end the wild theories flying around and which serve to widen existing chasms.
Finally, and inevitably, the tired Luhya unity song came up recently; regular as clock work. Raila Odinga was in Francis Atwoli's home with a handful of Luhya leaders to chart the way forward for the community. A public rally has been called on January 18, 2020. What travesty! That Atwoli could, without batting an eyelid, claim the Luhyas are united is the biggest joke of the century. A meeting of the Luhya for the Luhya in which luminaries from the Luhya nation were conspicuously absent is a charade I wish Luhya leaders discarded.
Mr Chagema is a correspondent with The Standard. [email protected]