Amid the promises of 'unusualness', let us conserve environment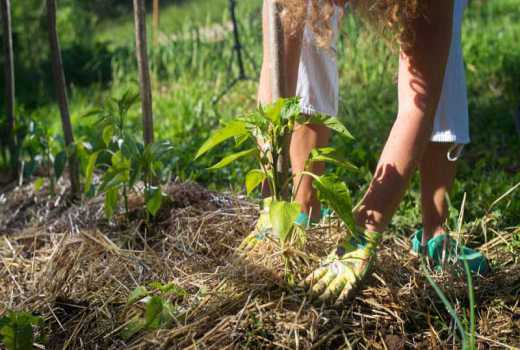 A few days back when, after witnessing the swearing-in of new Cabinet secretaries, President Uhuru Kenyatta averred it was going to be 'business unusual' on his second watch, I believed him. Too much has been happening lately to vindicate this unequivocal assertion.
It cannot be anything but 'unusual' that constitutional stipulations on individual and media freedom, the citizens' right to access information, the independence of the Judiciary, the right to free movement, and fidelity to the rule of law should appear to have been suspended, bar a referendum. Cabinet secretaries and other bureaucrats who should set a good example disparage and snub parliamentary committee summons - not that Parliament itself inspires any confidence - and proceed to reply to issues raised in public gatherings. One moment newspapers are declared meat wrappers, the next, government functionaries swear they only read about court orders in newspapers.
The creation of extra, economically burdensome government offices without evidence of consultation with the Public Service Commission, as the Constitution directs, failure to enumerate the value such offices bring to an economy hanging by a thread, and the appointment of a CS who does not meet a certain constitutional threshold are quite unusual.
Censorship, one of the Chinese Communist Party ideals, has rubbed off on Jubilee. Party loudmouths will find it unusual seeking permission to address the media; so much for freedom of expression.
The warning
The unusualness is aggravated by mismatches in the Cabinet composition. A career diplomatic in the Education Ministry. A career educationist in Internal Security. A career journalist in the Lands Ministry and a career lawyer in the Environment Ministry. Well, a pugilist in the Sports docket is passable. It was unusual that Housing and Urban Development was moved from Lands to the Transport Ministry, but someone failed to recommend the merger of two ministries that play a complementary role - Environment and Water.
On assuming office, an intense Mr Keriako Tobiko put those under his ministry on notice, stressing it would not be business as usual. Indeed, it should not, for the degradation of our environment is so severe, weather patterns have been altered. Heat waves, hitherto theoretical concepts to most Kenyans, assail us. Rivers are running dry by the day. Deforestation is happening under the very nose of an uncaring government and a National Environment Management Authority suffering paralysis.
Unregulated factories are discharging effluent into the few rivers and streams left, and here we are decrying the rise in cancer cases. Not much has been done after the ban on plastic bags to clean up the plastic-choked environment. Mountains of garbage and poor waste disposal mechanisms threaten our very existence. There are times when one wonders whether concerted environmental conservation efforts were proscribed after the renowned environmentalist, Prof Wangari Maathai, departed this world.
Misplaced priorities
A few years ago, global warming was more an abstraction than a reality to many. Today, abnormal temperatures, failed or below-average rains, drying rivers, and food scarcity tell an alarming story. The illegal occupation of the Mau forest for political expediency has impacted negatively on the supply of water. The Mara River is dying, and with it our wildlife. Little has been done to control logging activities that continue to destroy Kenya's forest cover. While drying rivers are causing panic and could lead to tribal conflicts in the near future, the priorities of new Water Cabinet Secretary Simon Chelugui appear all wrong.
Rather than create strategies, in consultation with the Ministry of Environment, to strive to guarantee a steady supply of water, among them the vigorous, non-compromising protection of the degraded water catchment areas, Mr Chelugui's first priority is to ensure everybody pays for water, not how to conserve it. Really? The Water Cabinet secretary is quoted as saying, "non-revenue water in the country has been a big loss to the Government".
There is absurdity in this approach. It cannot always be about the Government squeezing more money out of an already impoverished, miserable lot; it must be about conservation for posterity. Ultimately, the problem is not money, for no amount of money will buy us water after all the rivers and forests are gone.
The extent of deforestation across the country that has reduced our forest cover to about 6 per cent of the total land area, way below the 10 per cent recommended by the United Nations as a bare minimum, is depressing and must be reversed at whatever cost. Those who have encroached on riparian land and those obstructing natural waterways should appreciate the magnitude of the danger facing us and relocate or be evicted.
There is a need for a paradigm shift in a bureaucratic system defined by empty rhetoric. Kenyans should demand that leaders put action where their loud mouths are and get down to saving this country on all fronts.
Mr Chagema is a correspondent at The Standard. [email protected]