"Madness" to hold Uganda vote if virus persists - Museveni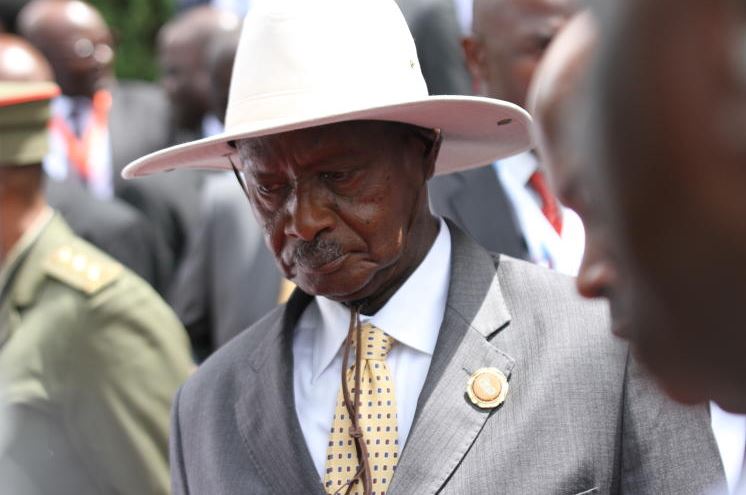 Uganda's long-serving President Yoweri Museveni has said it would be wrong to hold a general election due early next year if the coronavirus pandemic persists, signaling for the first time a possible postponement.
"To have elections when the virus is still there... It will be madness," the 75-year-old Museveni, whom opponents cast as an authoritarian clinging to power, said in an interview with the local NBS Television.
President Museveni remains one of the longest serving presidents in Africa after taking over power in 1986 at the end of the five year guerrilla war.
In 2017, Uganda's parliament approved the repeal of the presidential age term limit of 75 years old which was upheld by Uganda's Constitutional Court.
The ruling party National Resistance Movement endorsed Museveni as their preferred candidate in the next presidential elections to be held in 2021 but the former rebel fighter is yet to confirm.
It was the second time parliament changed laws to clear the way for him to extending his tenure.
In 2005 a two-term limit clause that stopped him from seeking re-election was also deleted from the constitution.
His strongest opposition is now the youthful musician and law maker Robert Kyagulanyi alias Bobi Wine.The law maker has clashed several times with Museveni's men due to his rising popularity across the region.Opposition leaders have accused Museveni of intimidation, detentions and torture.
In an interview with a Ugandan national broadcaster NBS, president Museveni has condemned his opponents who are accusing him of trying to make political capital out of coronavirus pandemic.
"Who could wish for this so that I speak and become popular?" he wondered…. "Rubbish, idiots," the head of state said.
Uganda has so far recorded 122 cases of Covid-19,zero deaths and 55 recoveries.