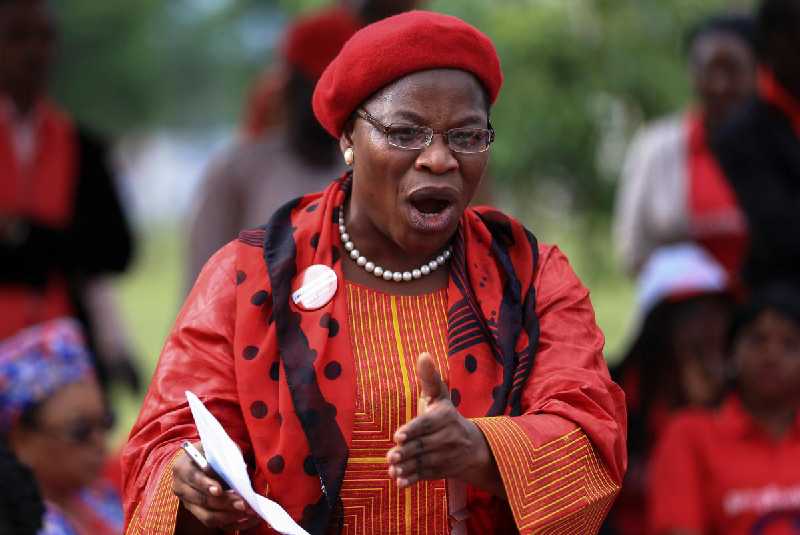 Former Nigerian minister Obiageli Ezekwesili, co-founder of a group to raise awareness about more than 200 girls kidnapped by Boko Haram in 2014, announced on Sunday that she will run for president next year. Ezekwesili, 55, a former vice president for Africa at the World Bank, said she would run as the candidate of the Allied Congress Party of Nigeria (ACPN). Nigeria's presidential election is scheduled to take place in February 2019. She served in Nigeria's government between 2000 and 2007, first as minerals minister and later education minister. President Muhammadu Buhari, who took office in 2015, has been selected by the ruling party as its candidate while the main opposition People's Democratic Party selected former vice president Atiku Abubakar at its convention on Sunday.[L8N1WN0G8]
SEE ALSO: Obasanjo to former senator: 'Don't rest in peace'
"I want to run for, and win, the 2019 presidential election to serve and put the citizens first by mobilizing and taking decisive actions on a number of big ideas that will help all of us build an exceptional nation," Ezekwesili said in the capital Abuja. Ezekwesili said during her nomination that she would reform the state-owned oil company, NNPC, enable the private sector to create jobs and focus on human capital development. She said she planned to tour the country. Africa's most populous country, which is also the continent's top oil producer, emerged from recession early last year. But growth remains sluggish and inflation has remained high, above the central bank's single-digit target range. "Governance keeps worsening. So we the citizens have decided to get into the political arena to make things right," she said. Ezekwesili, one of the founders of civil society organization Transparency International, was considered for the 2018 Nobel Peace Prize in recognition of her anti-corruption work.
SEE ALSO: Suspected Boko Haram militants kill 16 in northern Cameroon
She is known more recently for her work as co-founder of Bring Back Our Girls, a campaign which seeks to raise awareness about some 270 girls who were kidnapped from their school in the northeast Nigerian town of Chibok in April 2014 by Islamist group Boko Haram. The campaign brought international attention to the girls' plight. Many of the Chibok girls managed to escape in the hours following their abduction or were released in the last few years, including 82 who were freed in an exchange deal that included several imprisoned Islamist insurgents. About 100 of the girls are still missing and their condition is unknown.