Nine people dead, several hurt as Al Shabaab attack farmers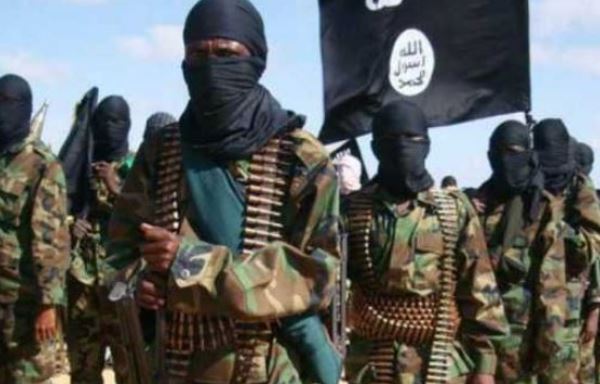 At least nine people have been killed and several others wounded in clashes between Al-Shabaab and local fighters, near Jilib town in Middle Jubba region.
Reports carried by Amisom Daily Media Monitoring and attributed to a local news outlet Halbeeg News say that Al Shabaab had made arrests on several local farmers claiming they were 'Kenyans'.
This prompted a fierce fight with local militias in the area.
Speaking to the media, Mohamed Ibrahim, Deputy Governor in charge of security said, the fighting broke out between clan militias and Al-Shabaab fighters in remote areas.
"Al-Shabaab arrested several farmers claiming that they (farmers) were Kenyans. Irate locals stormed Al-Shabaab bases prompting fierce fighting between the two sides," Ibrahim said.
He confirmed the death of three Al-Shabaab and six local clan militiamen. "For now we heard the death of nine people including six local fighters and three Al-Shabaab. The fighting is still ongoing in remote areas near Jilib town," he noted.
The official called on the federal government and Jubbaland state to help the locals fight Al-Shabaab fighters in the region.
The development comes on the heel of African Union's call to accelerate the fight against Al-Shabaab. Commander of African Union Mission, Lt. Gen. Jim Owoyesigire has called on battlefield commanders of both SNA and AMISOM to accelerate the fight to annihilate Al-Shabaab.
Al-Shabaab, controls a large swath of Middle region where the group has the highest number of its training bases.
Somali forces supported by AMISOM have intensified offensives against Al-Shabaab in several areas in Middle Shabelle and Hiiraan region.