South Sudan sentences rebel leader's spokesman to death
AFRICA
By Reuters | Feb 13th 2018 | 2 min read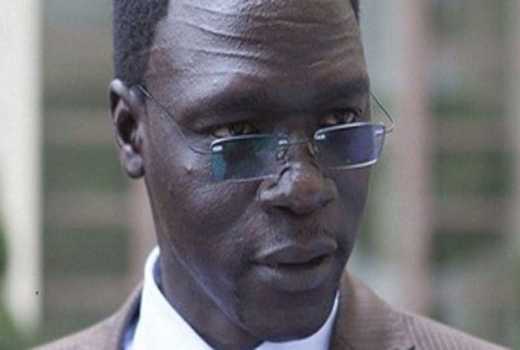 A spokesman for South Sudanese rebel leader Riek Machar was sentenced to death on Monday on charges of treason and incitement against the government.
James Gatdet Dak was deported to South Sudan from Kenya in November 2016, a move that rights groups and the United Nations said was in breach of international law.
A high court in the capital Juba handed Gatdet the death sentence on Monday, as well as a combined 21 years for incitement and conspiracy against President Salva Kiir's government.
Monyluak Alor Kuol, Gatdet's former lawyer who resigned last month in protest against the case's handling, said the sentencing violated a ceasefire signed in December, which called for the release of all prisoners and detainees.
"I am disappointed. Such trials are not supposed to take place at this time," Kuol told Reuters.
Gatdet was charged alongside William John Endley, a South African national who was one of Macher's advisers.
Endley's trial on charges of conspiracy, is due to resume on Tuesday and a verdict is expected before the end of the month.
South Sudan, which won independence from Sudan in 2011, descended into civil war in 2013 months after President Salva Kiir fired his deputy Machar. Tens of thousands of people have been killed and a third of the population have fled their homes.
Machar, who fled to Democratic Republic of Congo in 2016 after fierce fighting broke out in Juba, is now being held in South Africa to stop him stirring up trouble, according to diplomatic and political sources.
The ceasefire signed in December is intended to revive a 2015 peace deal that collapsed in 2016 after heavy fighting erupted in Juba, with talks on a new power-sharing arrangement and a new date for polls scheduled to follow.
Clashes, however, have continued to break out, prompting the United States to impose sanctions.
On Monday, the government accused rebels of launching attacks in the northeastern town of Nassir. An internationally backed ceasefire monitoring team said it was sending a team to investigate the violence in the next 24 hours.