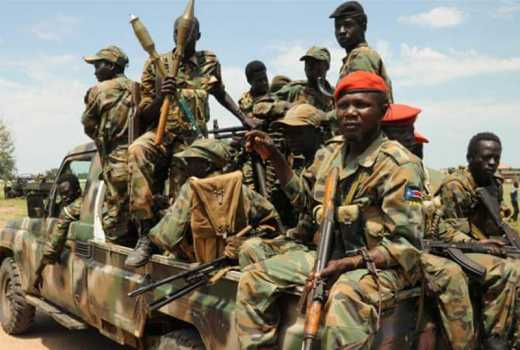 Kenya's ambassador to South Sudan will today meet the country's government officials in efforts to free Kenyan pilots captured on January 9.
Cleland Leshore said he would hold talks with South Sudan's Minister for Transport John Luk in Juba to chart a forward in securing the release of the pilots.
Captain Frank Njoroge and co-pilot Kennedy Shamalla are being held in a house in Akobo County in the Greater Upper Nile region.
This will be the envoy's second attempt to have the Kenyans freed. His first effort flopped when the abductors remained adamant about a Sh20 million ransom.
The two pilots were captured by Sudan People's Liberation Army-In Opposition (SPLA-IO) rebels when their plane crashed following to a technical hitch.
Read More
A woman and 11 cows died in the accident. The pilots and nine passengers suffered minor injuries.
Until yesterday (Tuesday), the insurgents maintained that they would not free the pilots until they were compensated for the losses they suffered in the accident.
"When the plane crashed, it took a life. A woman and some animals were killed. The woman's relatives and the owners of the cows are complaining - they want compensation," the rebels' deputy spokesman Lam Paul Gabriel told Reuters on Tuesday.