UN considers sanctions to fight Libya slave trade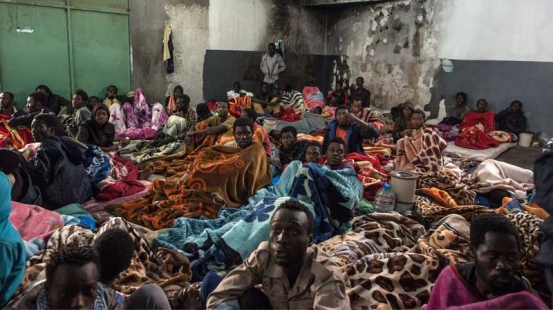 Modern day slavery showing african migrants and refugees being sold off at an auction in Libya has sparked global outrage.
Video footage released by Cable News Network (CNN) about two weeks ago appeared to show youths from Nigeria, Mali and other sub-Saharan countries being sold to buyers for about $400 at undisclosed locations in Libya.
Each year for the past three years, more than 150,000 migrants and refugees have crossed into Europe from Libya in hopes of making their way to a new life, only to end up being held ransom or forced into prostitution and sexual exploitation to pay their captors and smugglers.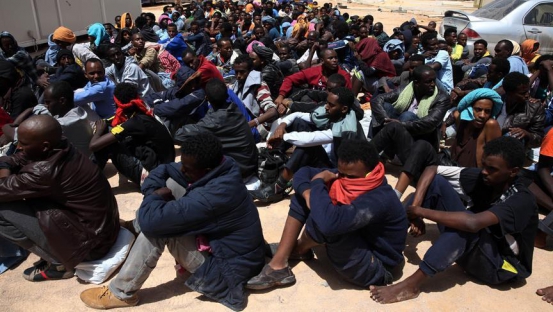 Now, world leaders and the international community has offered to step in to end the outrageous going ons in the crisis ridden nation.
United Nations (UN) Secretary General Antonio Guterres has urged the international community to come together and unite in ending the atrocities taking place in Libya. In a stetement, a disturbed Guterres said "Slavery has no place in this world. These actions are the most outragoues to ever happen."
During a live interview on KTN News on Wednesday night, United Nations Refugee Agency representative to Kenya Yvonne Ndege was quoted saying that the UNHCR was doing all it could to scale up operations in the country. "Already, we have briefly managed to evacuate some of the migrants from Libya," she added.
UN steps in
France's ambassador to the UN has urged the Security Council to impose sanctions on the people involved in Libya's slave trade of African refugees and migrants.
The UN Security Council held an emergency session to discuss the possibility of sanctions against individuals and entities, and of applying the full range of international law including the use of the international criminal court - but the session ended without resolution.
The head of the UNHCR has called for funds, in addition to words, to fight the modern-day slave trading.
"We count upon support of the members of the council to make headway to that end."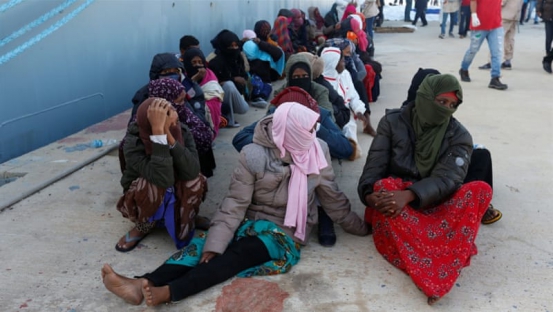 The combination of Libya's splintered government in the wake of Muammar Gaddafi's fall and the influx of people from Nigeria has led to a situation where stranded men and women are being held against their will and being subjected to torture.
Kipchoge to bounce back in 2018 Marathon
Olympic champion Eliud Kipchoge will return to the London Marathon in 2018 after a year's absence, resuming his quest for a third victory in the event, organisers said on Thursday.