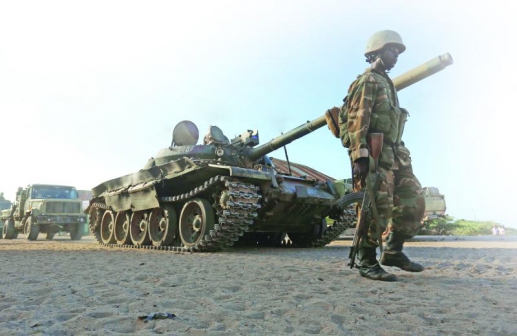 The Kenya Defence Forces Saturday killed Al Shabaab Commander Bashe Nure Hassan in Kuday, Somalia.
KDF were responding to an attack by the militants on a Somali army base in Kuday.
Al Shabaab terrorists had launched an attack at the Somali National Army base adjacent to the AMISOM/KDF location in Kuday but were defeated following the intervention of AMISOM/KDF troops.
"One of the terrorists killed was AS Commander Bashe Nure Hassan, a Kuday resident who was born and raised in the area before joining the terrorist group several years back," said KDF Public Affairs officer Colonel Joseph Owuoth.
Three AK 47 rifles, eleven magazines, a satellite phone and 290 rounds of ammunition were captured during the rescue mission.
Read More
Owuoth said there were no casualities from Somali National Army or from AMISOM/KDF troops.