Gambia's Yahya Jammeh agrees to step down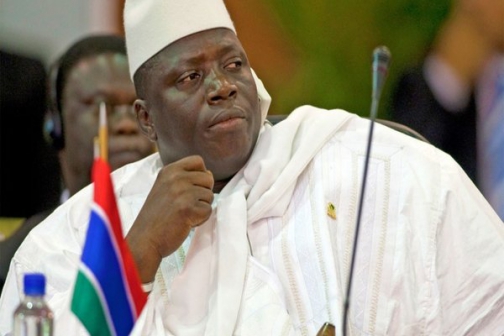 Gambia's Yahya Jammeh has agreed to step down and leave the country, according to his successor President Adama Barrow.
President Adama Barrow made the announcement via social media, on his twitter handle saying, "I would like to inform you that Yaya Jammeh agreed to relinquish power and leave the country."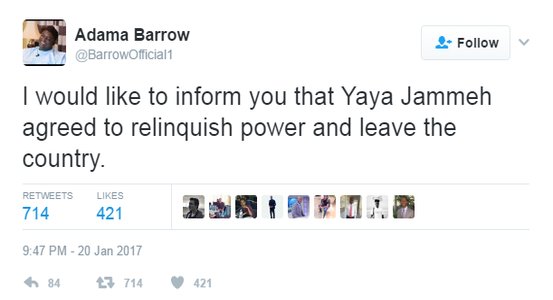 Barrow took the oath of office on Thursday at Gambia's embassy in Senegal, calling for international support from West Africa's ECOWAS bloc, the African Union and the United Nations.
A regional military force launched an intervention effort, dubbed Operation Restore Democracy, shortly after the former opposition figure was sworn in.
The U.N. Security Council on Thursday backed ECOWAS's efforts to ensure Barrow assumes power, and the United States said it supported the intervention.