One of the dried skins used as bedding for pupils. [PHOTOS: NANJINIA WAMUSWA/STANDARD]
By NANJINIA WAMUSWA
Marsabit, Kenya: As the bell tolls at 6pm signalling the end of the learning day at El Gade primary, pupils pick their books to leave for home.
Talaso Tura Diba, dressed in a pink blouse, long green skirt and a pair of sandals made from tyres, walks past the wire mesh gate. In her hand, hangs a paper bag with exercise books.
Diba, 15, walks for almost one kilometre to get to her new home, which is one among few manyattas.
In the manyatta, Diba sojourns with strangers. Her thirst for education saw her leave her Gocha village, over 35km away, to study at El Gade Primary located in Kalacha Location, North Horr Constituency within Marsabit County.
"I want to study hard, become a doctor and help people who are sick in our village. There are no doctors in our village," she begins.
She continues: "My home is very far and l could not travel to and from school every day. Since there are no boarding facilities in the school, l decided to live with a stranger close to the school just to realise my dream."
Seek accommodation
Head teacher Shamo Keya says the school has 255 pupils – 155 boys and 100 girls. He explains that 67 pupils – 47 boys and 20 girls – are from areas as far as 50km away and cannot make it to school every day. The school decided to seek accommodation for them within the neighbourhood.
"We pleaded with neighbours to accept and host 20 girls as we look for means to keep them in school in future," he says adding that, thankfully, they accepted.
He discloses that the 47 boys temporarily slept in one of the classes until two years ago when North Horr Constituency constructed a dormitory using Constituency Development Fund (CDF) money - unfortunately, they did not provide bedding.
A visit to the dormitory reveals that the 47 pupils using the boarding facility sleep on dried skins, cartons, old sacks and even paper bags.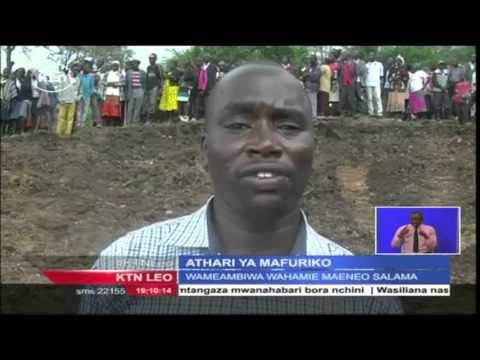 Taarifa Kamili ya KTN Leo, Mei 3, 2016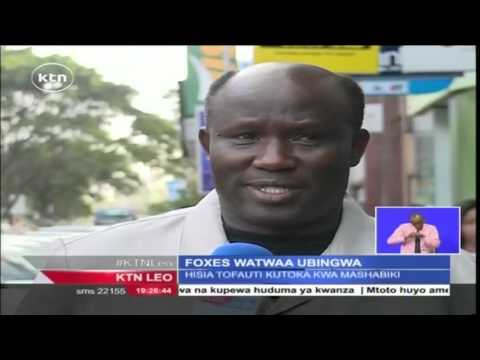 Mashabiki waipongeza timu ya Leicester City kwa kutwaa ubingwa wa ligi kuu nchini Ungereza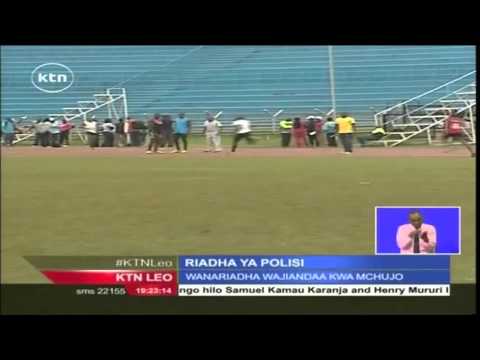 Mashindano ya riadha ya askari wa magereza kuandaliwa katika uwanja wa Nyayo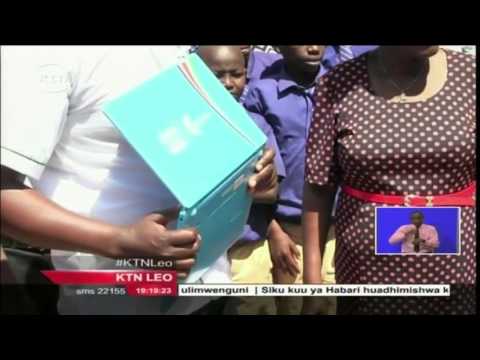 Mafunzo ya tarakilishi yaanzishwa Eldoret kufanikisha mradi wa serikali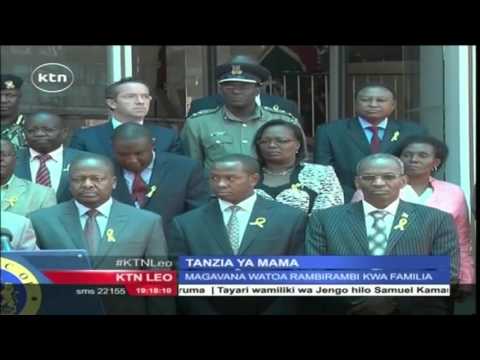 Peter Munya awaongoza magavana wenzake kumfariji rais mustaafu Mwai Kibaki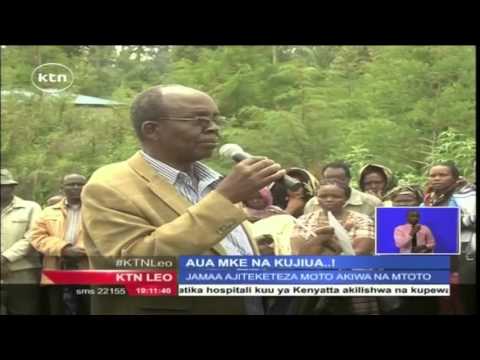 Jamaa amuua mke wake, mwanawe wa miaka 7 kisha kujiua Baringo