Timothy Khamala having a light moment with Sarika during the interview. [PHOTO: CHRISPEN SECHERE/STANDARD]
Webuye, Kenya: There's much to be said of the popular adage "love conquers all" at least for two unlikely lovebirds – Sarika Patel, 24, and Timothy Khamala, 25.
It has the look of a clip off Hindu romantic movies or better still a chapter in a book of fairy tales, except that the woman is of Asian extraction and the man a proud Bukusu.
Many would find it difficult to fathom but nothing would underscore the reality than the popular adage "love is blind" than this romantic epic playing out somewhere in Western Kenya.
Whereas love is no respecter of racial boundaries, this one has stretched the parameters for the Asian folks where marriage is confined within the community and select families. Whereas it is not stated openly, Asian families, even those born in Kenya, frown at relationships between their boys or girls and ordinary "black" Kenyans.
Cases of suicide have been reported among Asian families whose children have crossed this red line. But as it seems, a gush of love from an Asian girl is shattering this myth as she takes a Bukusu soulmate in an affair she has come to treat as a matter of life and death.
Dramatic was the meeting between Sarika and soft-spoken Khamala.
Theirs was a love bred in the remote village of Nangina in Webuye, one that has swam against the torrents of race, colour, religion and even more, social stratification.
"This is the man of my dreams, he knows how to love and it is him that will be the father of my unborn children. I love him with all my life," stated a determined Sarika when The Standard visited their home.
It is chilly and rainy evening when we met the two lovebirds. Moments earlier, we learnt that Sarika's relatives had just left their homestead trying to unpluck her from the village.
They left crestfallen, probably resigned to the fact that they had failed miserably and soon the relationship will be complicated by the entrance of children. 
She stuck to her guns and refused to leave the love of her life. This is her new home, she stresses. But just what lured the young woman to the poor casual labourer with quite a humble background?
Khamala lives in a beat-up and scruffy hut and inside there is just a squeaky bed.
KTN Leo 28th April 2016 taarifa kamili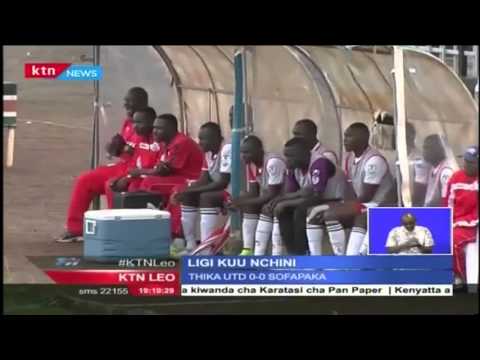 Ligi kuu ya Kenya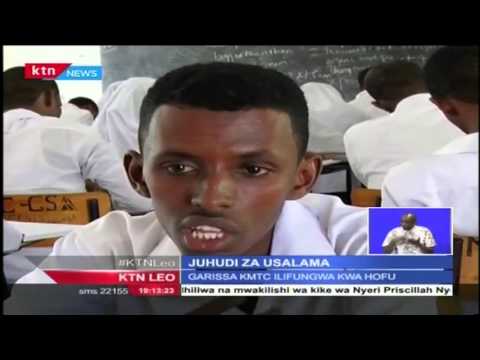 Chuo cha mafunzo ya utabibu cha Garissa kimefunguliwa tena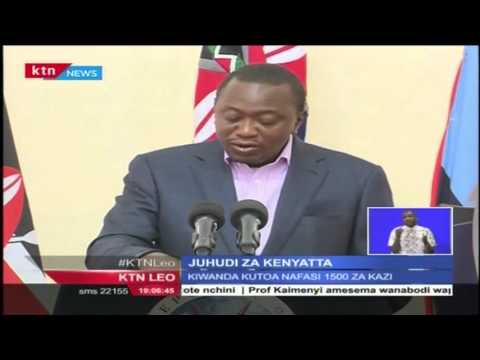 Kampuni ya kutengeneza sukari ya Pan Paper kufufuliwa katika kipindi cha miezi 3 ijayo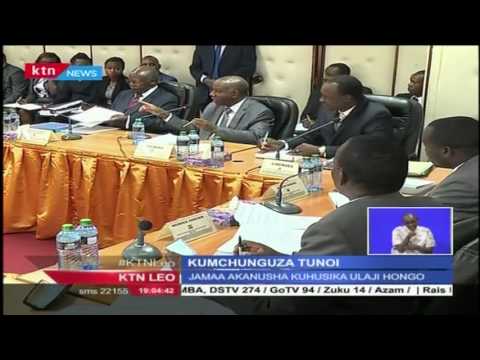 Jopo la kumchunguza jaji wa mahakama ya juu laendelea na vikao vyake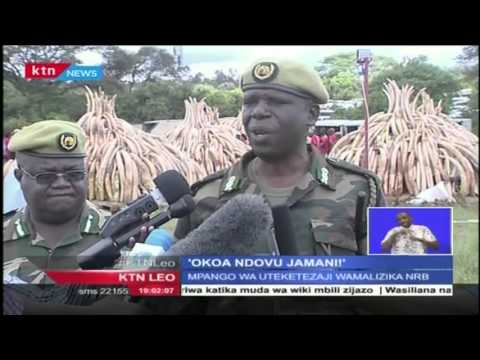 Maandalizi ya shughuli ya kihistoria ya kuchoma pembe za Ndovu yamekamilika