Security officers and members of the public at the scene where two mass graves were discovered at Empakasi area in Athi River, Machakos County. [PHOTO: PETERSON GITHAIGA/STANDARD]
By DANIEL WESANGULA and PETERSON GITHAIGA
Kajiado, Kenya: At least four dead bodies were recovered in mass grave at a disused quarry three kilometres off the Nairobi-Namanga highway on the border of Machakos and Kajiado County on Saturday.
An old man found the bodies, basically bits and pieces of flesh and severed heads, after he followed a hyena and a strong stench of rotting flesh. There were fresh indications that more bodies could be found as the search continues.
On a routine herding in Empakasi area, Simon Soiyale was attracted to a hyena that seemed to have something peculiar between its jaws. On closer inspection, he noticed that the fleshy bone between the scavenger's jaws resembled something human.
Around it were smaller bones that resembled human fingers.
"Then a stench of rotting flesh hit me and I decided to follow the hyena," Mzee Soiyale told The Standard on Sunday.
What he discovered resembled a scene straight off a horror movie set. Two mass graves 10 metres apart lay at the bottom of a 10-foot quarry. In one mass grave, four human skulls could be seen protruding from a large boulder the size of half a sack of potatoes. The boulder was like the centerpiece of a macabre painting, surrounded by the peeping skulls.
Putrid smell
The tops of the skulls were fleshless and pink, smoothened by the vagaries of nature, pink from the flesh that coated them not so long ago and the endless gnawing form the wild animals and attrition.
Threads of flesh and cloth also protruded from under the large boulder.
All around, lone bones littered the site with stray dogs prancing around attracted by the putrid smell from the decomposing bodies.
The sunken quarry had mounds of soil all around, a perfect place to dispose bodies. Were it to rain, silt would provide the perfect cover and bury with it a heinous crime that residents associate with what has become the elephant in the room among Kitengela residents. Frighteningly, residents say this is not the first incident.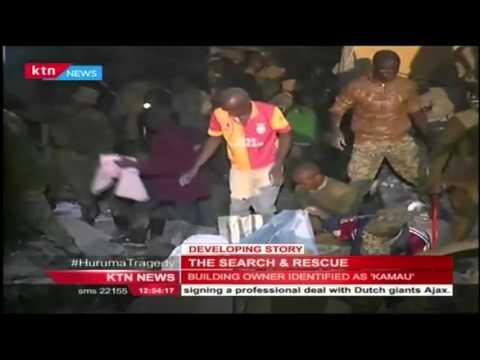 Rescue Operation for the survivors of Huruma Building tragedy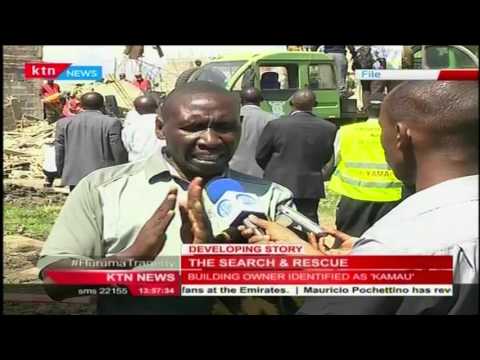 Here are buildings that have collapsed in the past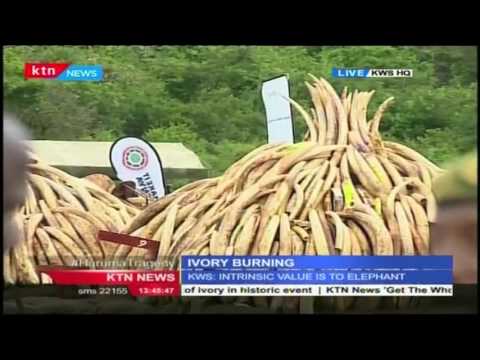 Kenya set to burn 505 tones of Ivory, KTN's Denis Onsarigo with the update
IG Boinet orders arrest of the alleged owner of the Huruma collapsed building Samuel Kamau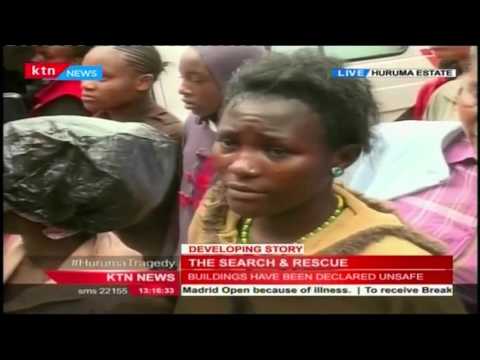 KTN's Mitchelle Ngele with update from Huruma where a building collapsed killing 8 people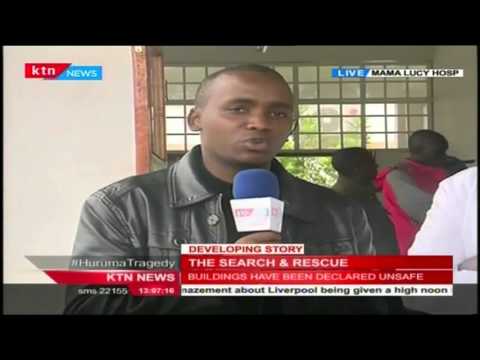 KTN'S Nick Wambua with update on casualties of the Hurauma tragedy from Mama Lucy Hospital