By Lilian Mahiri-Zaja
When Michela Wrong published, 'It's Our Turn To Eat: The Story of a Kenyan Whistle-Blower', there was outrage amongst some of our political class. The book gives an account of how the British colonial government introduced ethnicity in Kenya when it took a decision to divide the land into Native Reserve lands which were occupied on tribal basis thereby literally drawing ethnic boundaries in our society. It was the beginning of "the call of the tribe".
It is a reality that the politics of identity have taken centre-stage the world over. There is now a never-ending debate over what defines us as a nation, what our public values are and so on. We are divided on whether we want to be defined by the "politics of difference" or the "politics of homogeneity".
In his book, Diversity and Distrust, Stephen Macedo defines diversity as "a heightened consciousness of gender, race and ethnicity."
This brings us to the big question-is diversity synonymous with difference? The classical form of the nation-state, where the state controlled heterogeneous populations no longer exists. Instead, globalisation and control of economic and political power is encouraging those who cannot fit into the emerging competitive systems to call for distinctiveness and identity. Everyone claims to be marginalised but you never get to hear by whom or by what.
Unless deliberate efforts are made to guide diversity, we end up killing collective identity. The triangle of democracy, human rights and cultural diversity provides an opportunity for new public policies that transform and re-ignite the notion of nation-state.
Parochial dimension
Although elections are about leadership and representation, in young democracies like Kenya, it is often perceived as a process of indentifying a protector-cum-provider for the community, clan and sometimes the individual. Elections thus become the vehicle with which voters identify the brave and endowed to protect and provide for the community.
This mind-set and practice hugely contributes to the negative attributes associated with elections. They are the cause of the emotive and divisive of politics and electioneering. Add the demarcation of electoral units and you have a volatile, polarising situation.
The Independent Electoral and Boundaries Commission (IEBC) recently carried out the boundary delimitation exercise for constituencies and wards. Almost each of the eight teams in the county forums was confronted by passionate appeals to curve out enclaves of tribal or clan uniformity for them. However, the Constitution also requires the IEBC to ensure equitable representation of the people and it stipulates a criterion which was adhered to by the Commission.
The Constitution envisages that the boundary delimitation will be conducted in a manner that entrenches objectivity and consistency taking into account our diversity.
At the conclusion of the exercise, the Commission observed that there is a general perception that delimitation of boundaries is linked to resource allocation.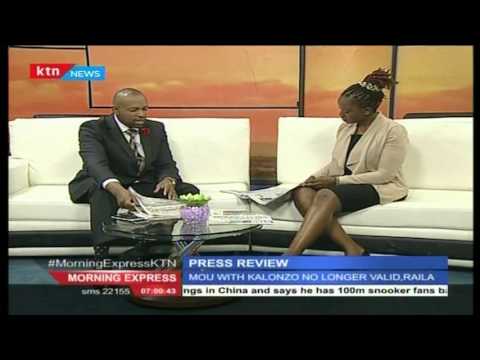 The youngest child to be radicalised is just four years old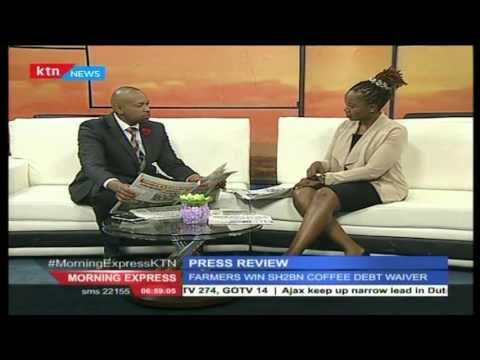 These are the promises that will always be broken by politicians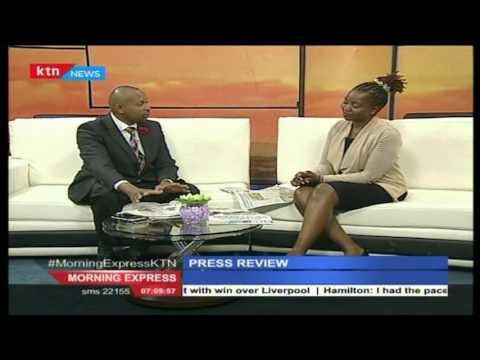 Why Willy Paul and Bahati have been locked out of Groove Party 2016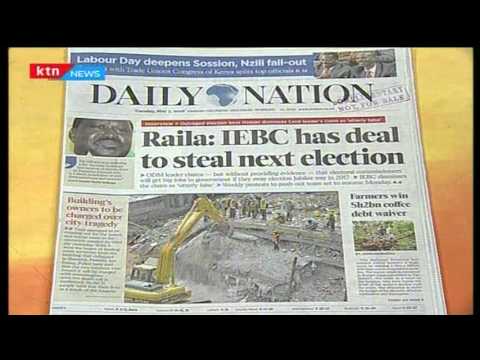 Raila Odinga 'reveals' the pact between IEBC and Jubilee government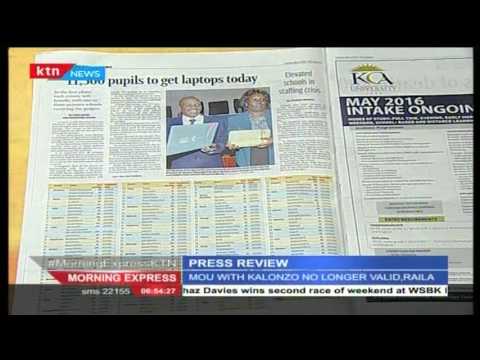 Will your kid get a laptop? Here are the details about the first distribution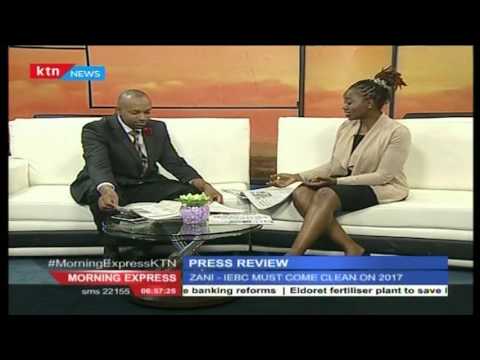 Jubilee Party to be availed amidst growing dissent from section of the politicians