A new wonder drug that boosts women's low sex drive is now available in Nairobi. Labelled G-Shot, it works like magic on a woman's sipping libido, as Dr Pranav Pancholi explains to HAROLD AYODO
Urban women are now spending Sh80,000 for a single medical injection to improve their sex drives. The effects of the injection lasts for four months, meaning it will cost Sh320,000 to maintain increased arousal for a year. And women in the United States are spending up to Sh480,000 annually for similar bedroom effects.
Dr Pranav Pancholi, a medic who administers the injection called the 'G-Shot' in Nairobi, says it works wonders on women. Woman's Instinct caught up with him in his private clinic on the third floor of the up-market Yaya Centre.
Dr Pranav Pancholi the man behind the G-Shot.
As the only expert who offers the injection in East Africa, Dr Pancholi says the doctor-patient confidentiality forbids him from discussing identities of his clients.
"G-shot is a form of human collagen injected into the vaginal tissues where the Grafenburg spot (popularly known as the G-spot) is located," Dr Pancholi explains.
For starters, the Grafenburg spot is named after German gynaecologist Ernst Grafenburg who discovered it during the 1950s.
"The G-spot is small and because of its location, is hard to reach. But once located and stimulated, it leads to sexual arousal and powerful orgasms," Dr Pancholi says.
Normally, urban women have used collagen for plumping lips or reducing wrinkles on their faces but using the same to increase sexual satisfaction is new.
'I got my groove back'
The G-Shot is the brainchild of gynaecologist David Matlock and grew out of a medical procedure mainly done for women who are incontinent.
Hannah Mutiso, 32, admits to using the modern technique that is a recent breakthrough in the US says it works.
President Uhuru Addresses Local and International Press at the Ivory Burning Site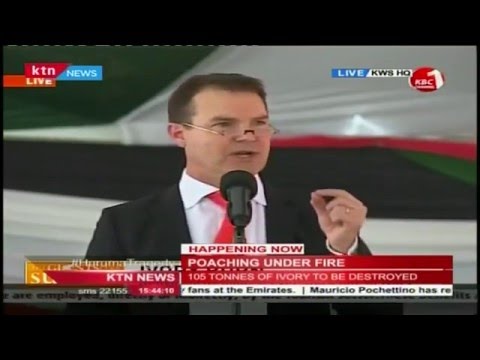 Dr. John Scanlan-Cities addresses Kenyans against poaching at the Ivory Burning site
Dr. Richard Leakey-KWS Chair addresses the nation at the Ivory Burning site in Nairobi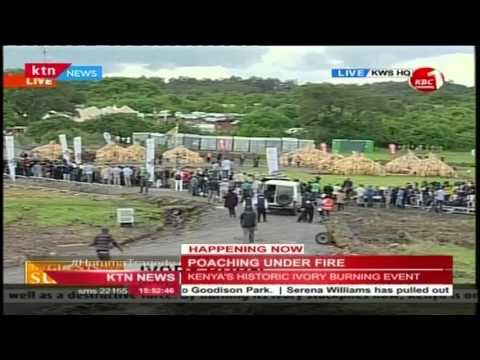 Deputy Secretary of State reads out President Obama's statement to Kenya
French Environment Minister and Corp 21 President; Segolene Royal Royale at the Ivory Burning site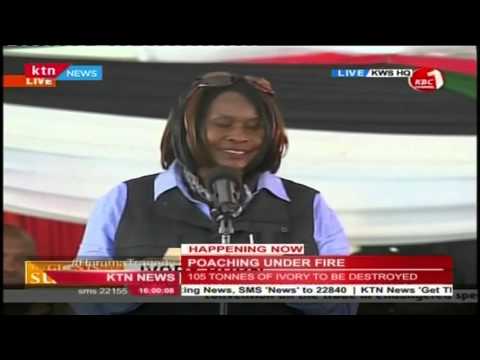 Dr. Judi Wakhungu Cabinet Secretary for Environment makes her statement to poachers today