Elgeyo Marakwet, Kenya: Poachers are now using traditional methods such as spearing as opposed to shooting to avoid detection by security agents, Kenya Wildlife Service Director William Kiprono has revealed.
"As KWS, we have noted some emerging worrying trends where poachers invent new methods of silently killing the animals to avoid raising suspicion among security agencies," he said.
Kiprono was speaking at Rimoi National Game Reserve in Elgeyo Marakwet County during a visit to the conservancy to assess work progress.
He said despite punitive laws put in place by the Government, a lot more needs to be done to completely weed out the menace threatening the survival of various species.
"We are increasing patrols to ensure such poaching is dealt with even if the poachers invent new methods to decimate the animals," he said.
The KWS boss urged communities neighbouring national parks and reserves to report individuals spotted carrying arrows or spears near protected areas as they could be on a mission to kill the animals.
Kiprono lauded residents for volunteering information which led to the arrest of four poachers suspected to have killed an elephant in the area last week.
He further called for concerted efforts from various stakeholders to curb the menace countrywide.
"Poaching has a multiplier effect on the economy and it should be the responsibility of every individual, notwithstanding from which sector, to be at the forefront in wildlife protection," said Kiprono.
He was accompanied by County Executive for Tourism Anne Kibosia and KWS warden Dominic Kilonzo.
Ms Kibosia said the county was sensiting residents to take up a lead role in conservation. "We have a lot of tourism potential but locals are unwilling to shift from their traditional livestock keeping attitude," she said.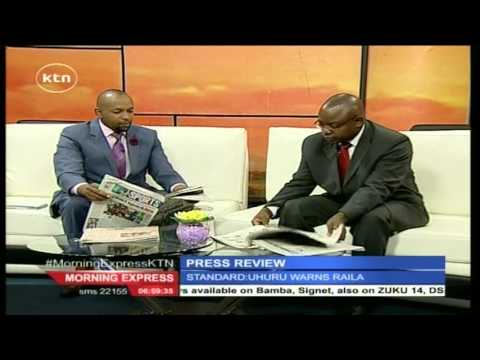 News police aircraft are in the country Police to buy more anti riot gears to tame CORD protesters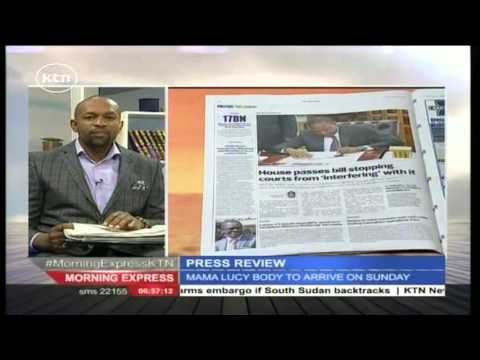 National Assembly is once again on impunity drive stopping courts from intervening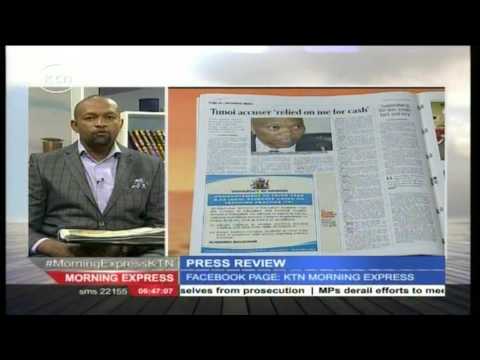 Nairobi Businessman spills more beans on Judge Tunoi's case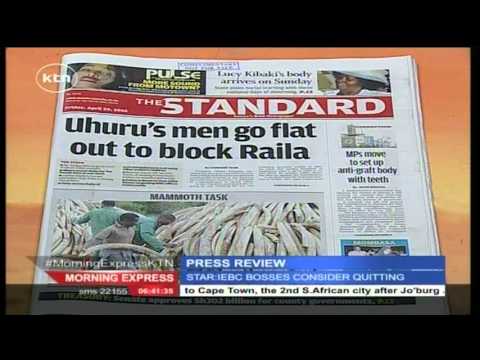 Moses Kuria puts plans in place to have Raila Odinga arrested in the next planned protest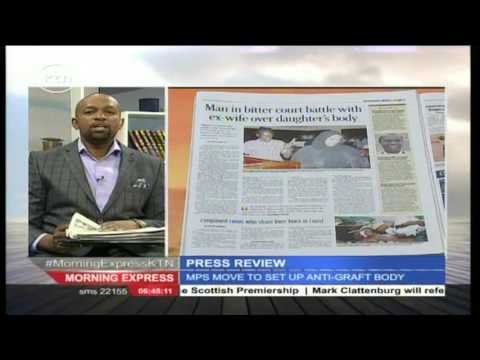 Husband and wife fight to bury the body of their deceased daughter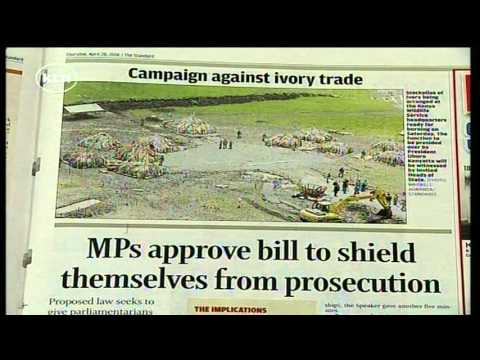 Kenya government to unmask faces of most dreaded poachers