By Paul Gitau.
MALINDI, KENYA: There was shock and drama at a Malindi court when a magistrate sentenced a middle aged man to ten years in jail after he admitted having sex with a goat.
Members of pubic inside the court room were shocked when the charges were read against Katana Kitsao Gona only for him to admit he committed the offence.
Present in the court was a she goat that the accused was said to have had carnal knowledge of.
Gona was sentenced to serve ten years in prison by the Malindi Resident Magistrate Mrs Muthoni Nzibe.
The accussed had been charged that on 25th November 2013 at Dabaso village in Gede location within Malindi district in Kilifi county he had carnal knowledge of a goat.
Prosecuting Chief Inspector Jimmy Kema told the court that on the material day a man had gone to relieve himself in a bush when he saw some clothes hanging on a tree.
Inspector Kema said upon further search to establish the owner of the clothes he spotted the accused having sex with the goat.
The witness left and alerted the owner of the goat together with the villagers they later cornered Gona in the act.
He was nabbed and handed over to police officers at the Watamu police station.
Also presented in court was a report from District veterinary officer who indicated that after examining the goat they discovered fluid mucus on the virginal opening of the goat and blood was also oozing from its vulva.
In Mitigation the accused pleaded for pardon saying he had a disabled wife who depended on him.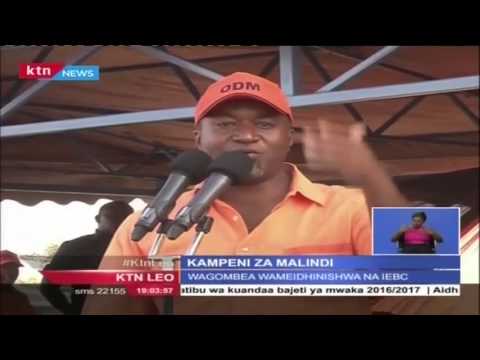 Wagombea watatu wajiondoa katika kinyanganyiro cha kiti cha bunge Malindi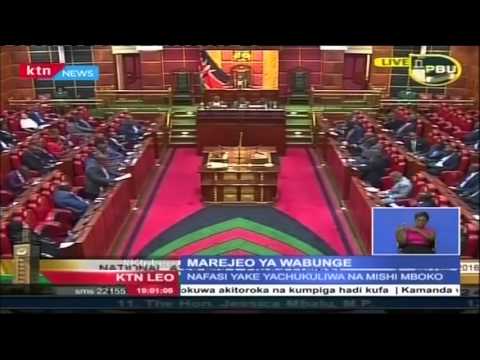 Bunge larejelea vikao vyake na kuifanyia mabadiliko kamati ya shughuli za bunge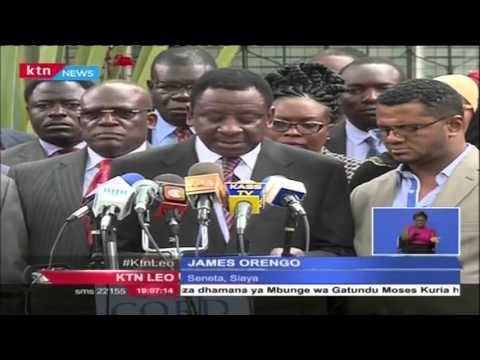 CORD kupinga mswada wa kubadilisha tarehe ya uchaguzi mkuu mwaka ujao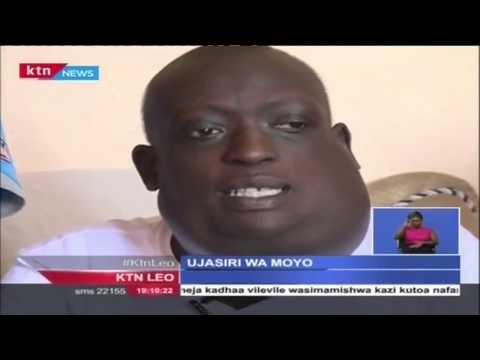 Josephine Lugano muathiriwa wa saratani ambaye KTN iliangazia kisa chake aendelea kupata matibabu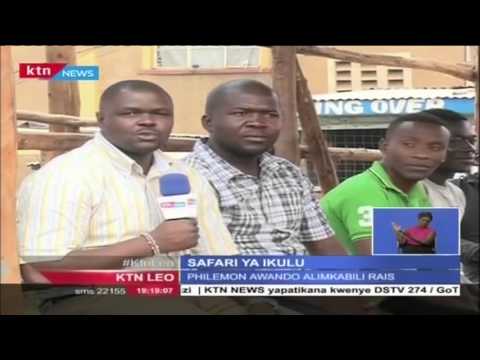 Juhudi za mkaazi wa Kisumu yampa nafasi ya kukutana na rais Uhuru na kuahidiwa kazi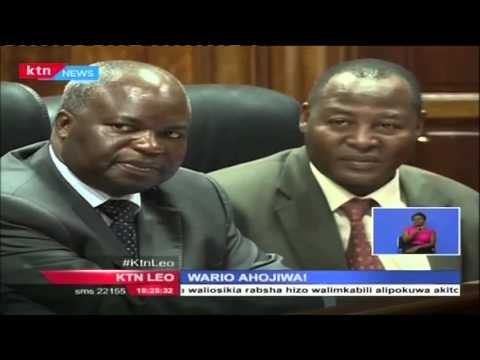 Waziri wa michezo Dr. Hassan Wario ahojiwa na kamati ya seneti kuhusu mipango duni ya Harambee Stars