Police drive past a fire lit by demonstrators in Kisauni, Mombasa, Friday [PHOTOS: KEVIN ODIT & MAARUFU MOHAMED/STANDARD]
By STANDARD TEAM
MOMBASA, KENYA: Militant supporters of slain Muslim cleric Sheikh Ibrahim Ismail battled police in the neighbourhoods of Majengo and Kisauni for hours, protesting his Thursday killing by unknown gunmen in a drive-by shooting.
Police said four people were killed and dozens injured in the standoff between rioters and security officers, and the situation was expected to escalate with police receiving reinforcements from Kwale County.
A church was burnt, vehicles stoned, and M-Pesa and other shops along Jomo Kenyatta Avenue destroyed as businesses closed early over the chaos that started immediately after the 1pm Friday prayers.
At the same time, authorities said they were seeking to arrest radical Islamist Sheikh Abubakar Shariff, alias Makaburi, who they claim tampered with Sheikh Ibrahim's murder scene and orchestrated the hurried burial of his body.
"We are looking for him (Makaburi) because he obstructed justice. Police were supposed to perform a postmortem on the bodies but the bodies were hurriedly buried," said Mombasa County commander Kipkemboi Kitur.
Earlier, Makaburi — who police accused of inciting his militant supporters — was unreachable for most of the day yesterday as his phone was shut down, but The Standard On Saturday managed to reach him late in the evening.
Makaburi disputed that he was the first at the scene, saying he arrived 45 minutes after the police. He was ready to be arrested, he said, adding he was not a coward.
Reports indicate yesterday that police were planning night raids in key areas in Kisauni, Likoni, Changamwe and mosques in Mombasa.
Intelligence sources told The Standard On Saturday that Sheikh Ibrahim — alias Rogo alias Amour — was killed "in order to disrupt a major terrorist attack in Mombasa this weekend."
In mid July, the National Intelligence Service (NIS) accused Sheikh Ibrahim of activating the so-called Mtopanga cell of al-Shabaab and of inviting four newly trained jihadists from Somalia into Mombasa to plot a bombing campaign in the coastal city and Nairobi to avenge last year's killing of Sheikh Aboud Rogo.
A church was torched in Majengo as violence spread from Musa Mosque where Sheikh Ibrahim issued incendiary sermons against non-Muslims, the State and Muslim opponents and allegedly recruited Kenyan youth to fight jihad in Somalia.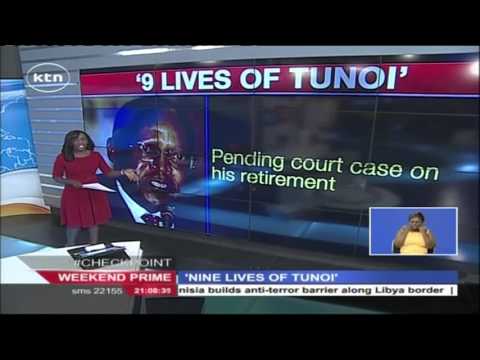 The Nine Lives of Justice Phillip Tunoi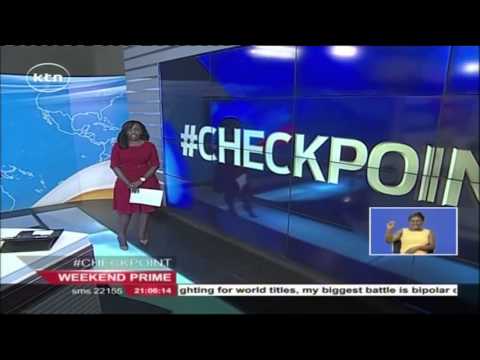 KTN Weekend Prime 7th February 2016 (Part 1)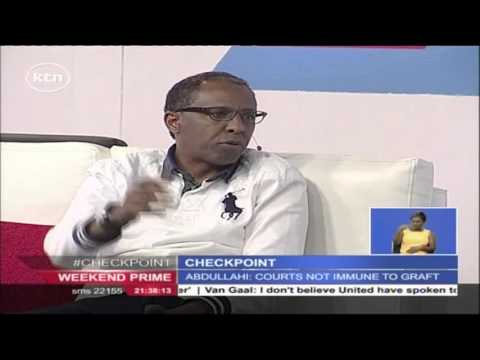 Check Point 7th February 2016: The fate of Justice Philip Tunoi (Part 1)
The Long road to El Adde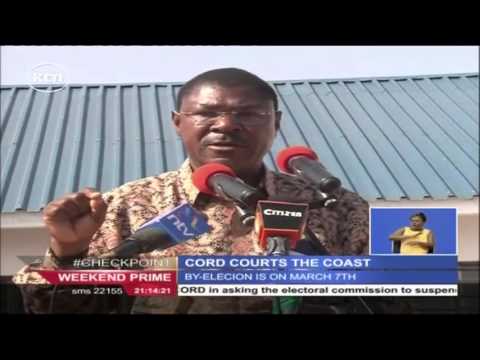 CORD leader Raila Odinga leads campaigns in Kwale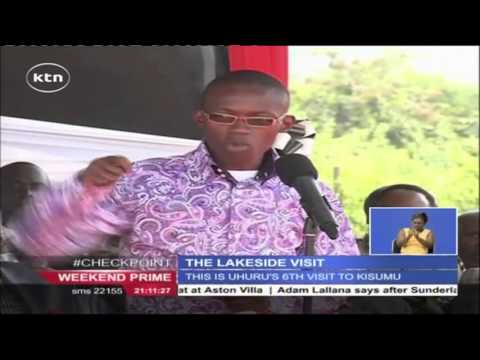 President Uhuru announces the return of the National Youth Service empowerment project