By George Orido
KENYA:The prevalence of HIV and Aids rose in Nyanza and Central provinces, according to the Kenya Aids Indicative Survey released by the Health Cabinet Secretary James Macharia on Tuesday.
But Central's 3.8 per cent prevalence increase from the previous 3.6 per cent is a mere fraction of Nyanza's 15.1 per cent up from 2007's 14.9 per cent.
Nyanza's prevalence is big enough to double the national average prevalence.
And it has happened in spite of an aggressive campaign to have male circumcision as a strategy to reduce new infections in the region.
According to the KAIS 2012 survey, male circumcision among men aged 15-64 years in Nyanza increased by 18 per cent.
According to Macharia, this represents a new 600,000 males from Nyanza joining the community of the circumcised.
"Circumcision was a taboo in this part of the country then, but today it's the norm," said Macharia, who claimed this development has helped reduce new infections.
But his remarks are a contrast to what the statistics show.
Research has shown that circumcision could only reduce up to 60 per cent of potential HIV risk.
But confidence by most circumcised men who believe they cannot be infected by HIV was and remains a worrisome trend in the community.
A research paper appearing in the Intact America Journal suggested that this worry is shared globally, including in Malawi, that has outlawed the practice.
President Uhuru Addresses Local and International Press at the Ivory Burning Site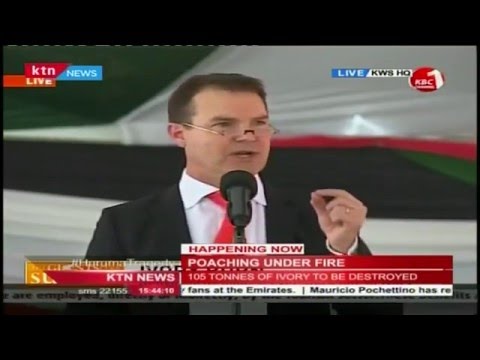 Dr. John Scanlan-Cities addresses Kenyans against poaching at the Ivory Burning site
Dr. Richard Leakey-KWS Chair addresses the nation at the Ivory Burning site in Nairobi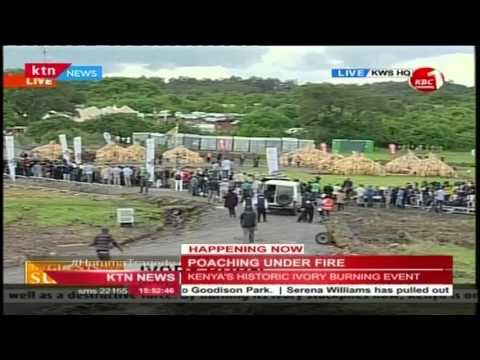 Deputy Secretary of State reads out President Obama's statement to Kenya
French Environment Minister and Corp 21 President; Segolene Royal Royale at the Ivory Burning site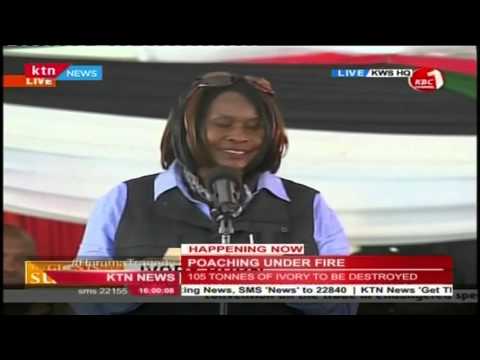 Dr. Judi Wakhungu Cabinet Secretary for Environment makes her statement to poachers today