Kuppet officials and secondary school teachers demonstrate over salary increment in Iten town, Elgeyo Marakwet County, Sunday. [Photo: Fred Kibor/Standard]
By Vitalis Kimutai and Rawlings Otieno
Kenya: A nationwide teachers' strike will be announced today, Knut national chairman Wilson Sossion declared on Sunday.
"We will announce the strike tomorrow (Monday) after a vote by the National Executive Council (NEC) which will be meeting at the union headquarters," Sossion told The Standard in a phone interview on Sunday.
The action, expected to paralyse learning in all public schools from tomorrow, followed days of behind the-scenes attempts to head off a strike by the country's 200,000-plus teachers.
Sossion said the Kenya National Union of Teachers (Knut) would no longer engage the government on demands for higher allowances and hiring of 40,000 additional teachers.
Today the top decision making organ of the union meets to ratify a nationwide strike after officials defied negotiations with the State as directed by President Uhuru.
The strike by Knut's members will add to the turmoil created by another strike by the Kenya Union of Post Primary Education Teachers (Kuppet). The two strikes are expected to cripple learning in public primary schools, secondary and post-secondary institutions.
In an attempt to clamp down on the industrial action, the Teachers Service Commission (TSC) threatened to punish teachers who take part in the strikes for absconding duty.
TSC described the strike by Kuppet and any other union- apparently anticipating the one by Knut unlawful, citing ongoing negotiations.
But the unions responded they would not be cowed by threats of sackings saying the strikes were protected in law.
Knut wants the government to implement in full Legal Notice 534 of 1997 that details a raft of allowances totaling Sh47 billion.
"We will not be cowed and intimidated by threats from TSC as the strike is legal as all channels have been followed. Our members will continue with the strike until the harmonisation of commuter, house and responsibility allowances between teachers and civil servants is implemented," said Akello Misori, Kuppet Secretary General.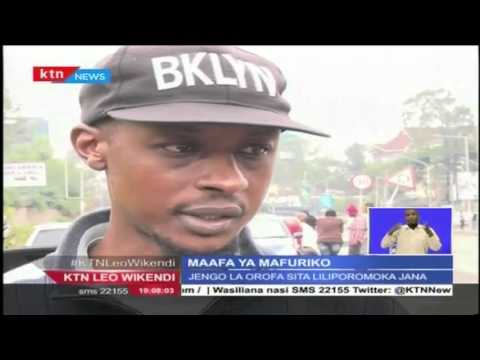 KTN Leo Wikendi Taarifa Kamili 30th April 2016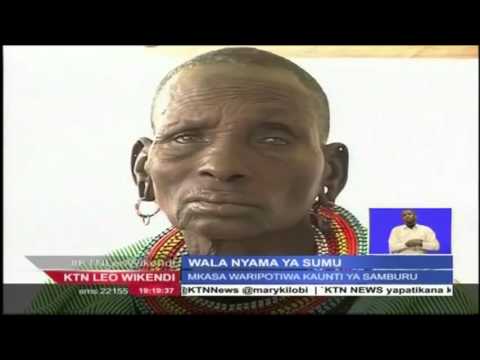 Watu kumi na nane walazwa hospitalini baada ya kula nyama ya sumu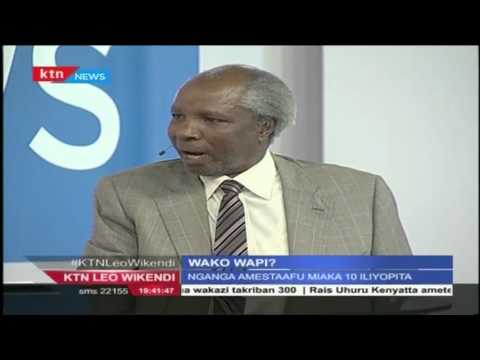 Wako Wapi: Francis Ngang'a aliyekuwa katibu mkuu wa KNUT 30th April 2016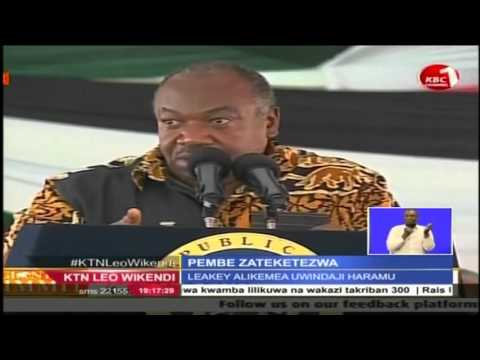 Rais Kenyatta akashifu vikali uwindaji haramu katika mipaka ya Kenya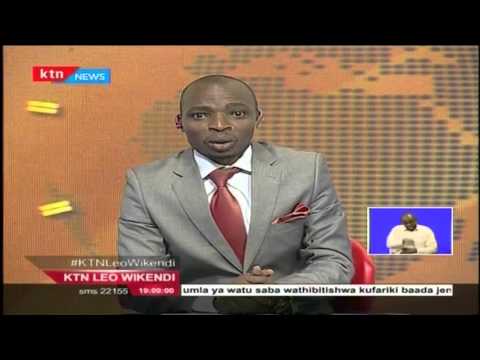 Mheshimiwa Johnson Sakaja afika katika maporomoko wa jumba huko Huruma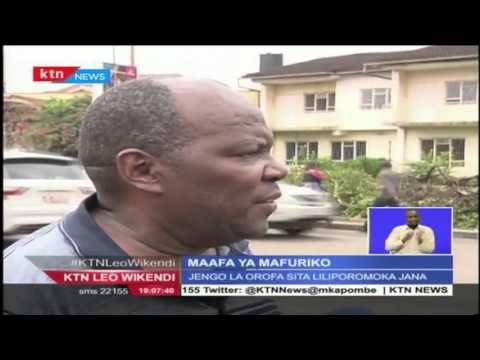 Watu Wanne Waaga baada ya Ukuta kuporomoka katika eneo ya Kilimani