By Henry Munene
Despite the many disagreements it has spawned, the debate on whether the Jubilee Government should buy laptops for all Class One pupils beginning January next year is an encouraging development in our national discourse.
I have a feeling it might serve as just the lightning rod we needed to start an overdue national debate on our educational needs. We need to ask ourselves whether the current system serves the needs of a 21st Century industrialising economy in an increasingly competitive global market.
For me, it matters little whether we start with the laptops project or by first setting up computer labs and other basic needs that critics feel should be prioritised. We need to not only mainstream computer technology, but also make our education system relevant by making it capable of imbuing a critical, problem-solving and inquisitive attitude in our learners, as opposed to the prevailing situation where students carry slips of paper, nicknamed mwakenya, to the exam room, from which they copy and paste classroom notes and pass 'with flying colours'.
Four years ago, I attended a workshop at the Kenya Institute of Education on how to make computer technology part of learning in Kenya. And after three days of very enlightening presentations, it was clear to all of us that besides the cost of computers, lack of skills and technophobia among teachers and school heads were a major challenge. So was lack of infrastructure – electricity, internet connectivity and so on.
But it is not undoable. Remember, slightly over ten years ago, there were virtually no cellphones in the country. Today, even the poorest village folk access Facebook and Twitter on their cellphones. This revolution was not by accident. It was the culmination of a wind currently blowing across the world and the strategic intervention of great minds like Shem Ochuodho and, later, Bitange Ndemo. I believe that a strategic plan on how to place our education system among the best globally is also not impossible. Of course the argument that many schools lack many basic necessities- even toilets and classrooms – cannot be ignored. As we try to fix these, we also need to see technology and a good education as a game changer and the surest tool for social mobility, especially in a highly unequal society such as ours.
There are also lessons to learn from the success of techno-innovations like mobile money transfer in Kenya, which has created many jobs for the youth. We could also learn from the fact many European countries are outsourcing technology-driven jobs to countries like India. This just points how invaluable competitiveness in a technology-driven world is. It is sad that while the rest of the world embraces continuous learning, it has been said that our education system extols marks and certificates at the expense of useful skills. Cheating in exams, sex for marks, fake certificates displayed by politicians vying for office and the so-called 'half-baked graduates' are some of the scandalous telltale signs that may point to the fact that perhaps we could be focusing more on papers and chasing plum white-collar jobs with little or no regard for skills that drive real production in agriculture, manufacturing, textile and other industries.
Indeed, experts have strongly argued against conversion of technical institutions and polytechnics into theory-based universities, insisting that the former have the potential to spawn the technological innovations needed to create more jobs. As can be seen, there is need to go beyond the laptops debate and cost-effectively review our education system with a view to ensuring that it is responsive to the needs of the Second republic we created through the 2010 Constitution and Vision 2030.
The writer is Revise Editor for County Weekly
Mirindimo 29th April 2016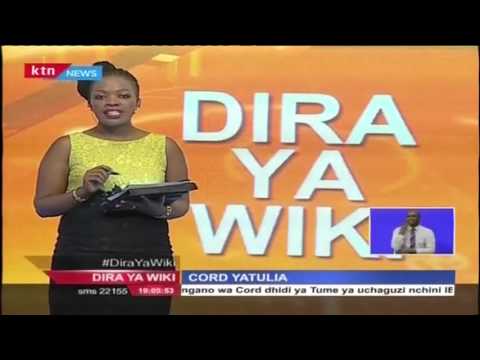 Mahakama kuu imesimamisha maandamano yaliyopangwa na muungano wa CORD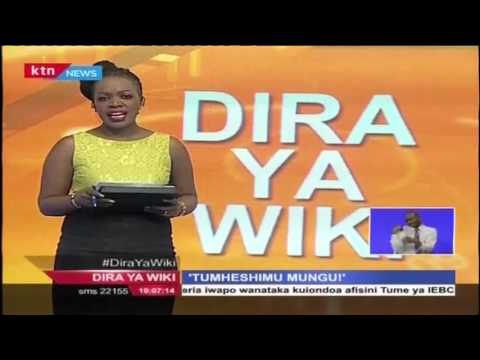 Muungano wa makanisa ya Kipentekosti nchini Kenya umeanza harakati za kumshinikiza Prof Githu Muiga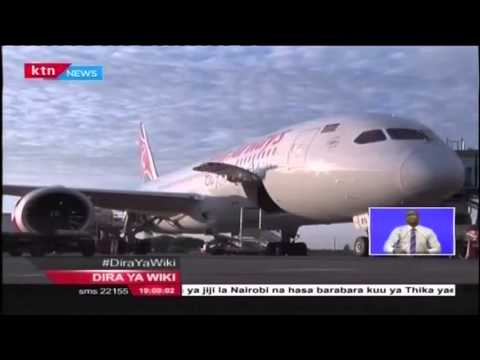 Huduma za usafiri katika shirika la ndege la KQ zaendelea kama kawaida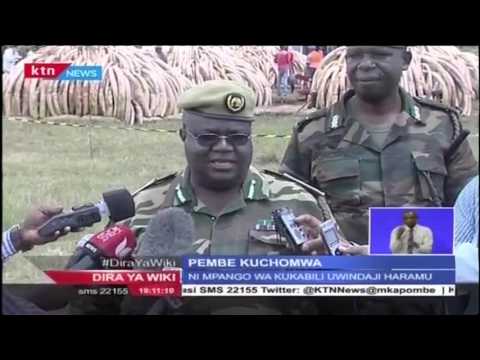 Maandalizi ya shughuli ya kihistoria ya kuchoma pembe za Ndovu yamekamilika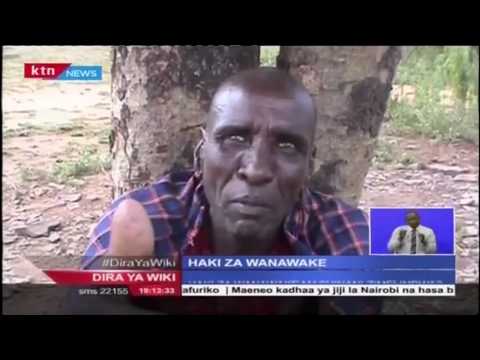 Haki za wanamwake mashinani