By AUGUSTINE ODUOR
As President-elect Uhuru Kenyatta readies to take over leadership, teachers are lining up issues they want his government to resolve, a good number that spill from President Kibaki's administration.
The teachers want Jubilee coalition government to prioritise recruitment of 40,000 qualified teachers to enhance learning in school. This will require the government to set aside Sh15.4 billion to hire the teachers to ease shortage that currently stands at 80,000.
Officials of Kenya National Union of Teachers (Knut) and Kenya Union of Post Primary Education Teachers (Kuppet) also said they want the new government to fulfil education sector pledges they made and to quickly resolve pending issues with teachers.
Knut and Kuppet officials further said negotiated salary increments must also be implemented to avoid a hostile relationship between teachers and the new government.
Knut Secretary General Xavier Nyamu said the new government should spread recruitment of the 40,000 teachers in the coming financial years.
"Once they recruit teachers and pay them better salaries, we will then start focusing on other areas of education, including the pledge to offer laptops to every child," said Mr Nyamu.
Mr Nyamu, in addition, said the Government should plan to recruit teachers to replace thousands of those who are expected to retire this year after attaining the mandatory age.
"The State should start planning for them to avoid a situation where the shortage increases thus affecting learning," he said.
The Kibaki government is yet to pay Sh16.7 billion to the 52,000 retired teachers. Finance minister Njeru Githae said last year that the money was available, but he did not make a commitment of when the government will pay the retirees. Parliamentary Committee on Education, Science and Technology heard last year that the Attorney General's office was the obstacle between the retired teachers and their dues.
"Hiring of teachers must be on top of the new-government agenda. This is one area that the Uhuru government should address because the number of pupils has increased tremendously," said Kuppet national chairman Omboko Milemba.
Teachers are also demanding that the free learning capitation be revised to march the current living standards.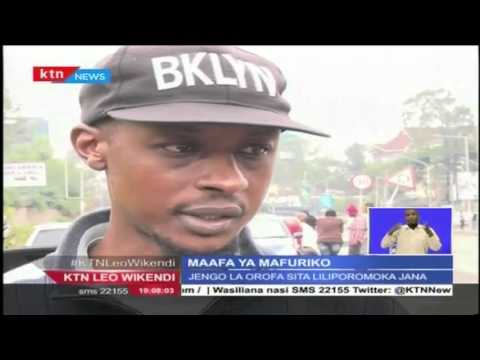 KTN Leo Wikendi Taarifa Kamili 30th April 2016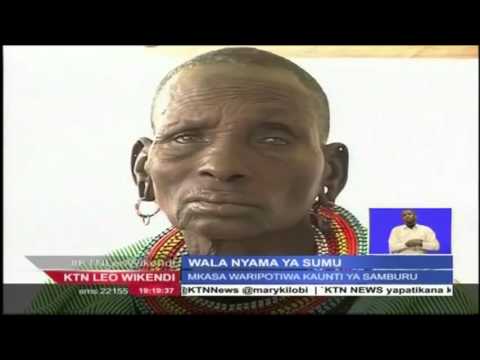 Watu kumi na nane walazwa hospitalini baada ya kula nyama ya sumu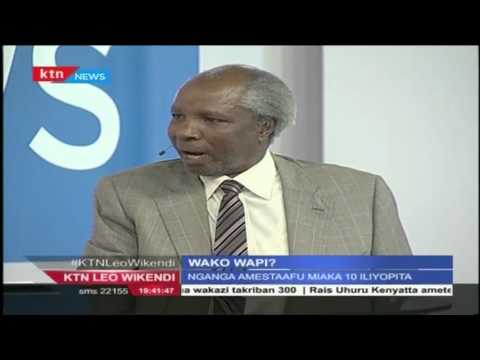 Wako Wapi: Francis Ngang'a aliyekuwa katibu mkuu wa KNUT 30th April 2016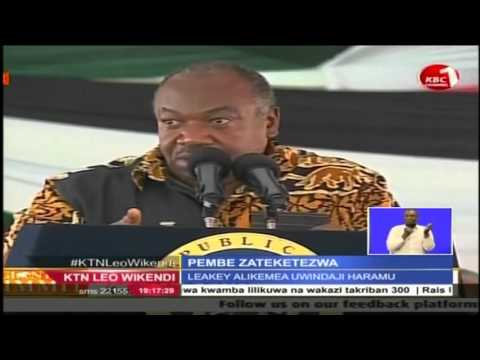 Rais Kenyatta akashifu vikali uwindaji haramu katika mipaka ya Kenya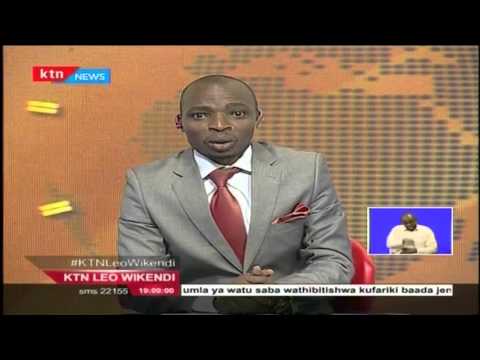 Mheshimiwa Johnson Sakaja afika katika maporomoko wa jumba huko Huruma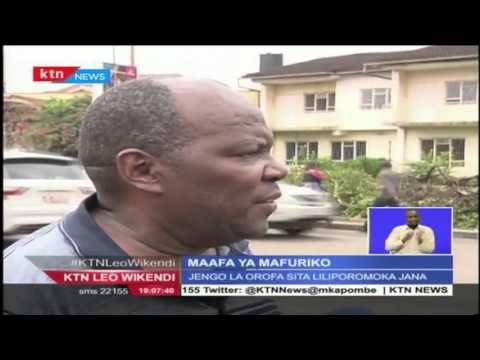 Watu Wanne Waaga baada ya Ukuta kuporomoka katika eneo ya Kilimani