By Moses Njagih and Alllan Kisia
Nairobi, Kenya: A day after Supreme Court upheld his victory in March 4 elections President-elect Uhuru Kenyatta worshipped at a church in his former school and asked Kenyans to focus on national reconciliation.
Accompanied by his mother, former First Lady Mama Ngina Kenyatta, Uhuru also asked Kenyans to forge ahead in unity and focus on the development agenda.
Speaking a day after the country's highest court rejected two petitions challenging the validity of his election, Uhuru also asked Kenyans to pray for him even as congratulatory messages rolled in steadily.
Uhuru returned to what he termed as "my home of worship", at St Austin Catholic Church for the Easter Sunday Mass, asking Kenyans to maintain peace and challenging Christians to pray for the spirit of reconciliation after the rigours of this month's elections.
St Austin is within the compound of St Mary's School, the Catholic-run school in Westlands, where Uhuru studied for his secondary education between 1969-1979
Yesterday the President-elect also called for support, even as he now waits the swearing in on April 9. "I am asking for your prayers and support. Pray for peace and unity in the country even as we come together to work on reconciling our nation," said Uhuru.
The President-elect said it was crucial for Kenyans to maintain the peace they upheld before, during and after the elections, saying only then will they create a conducive environment for national development.
"It is that peace which will give us the chance to deliver on what we have promised to do. We have committed ourselves to God and the people of Kenya to see that change comes and we seek your support through prayers," he went on.
Uhuru said that after the political activities that culminated in legal tussle at the Supreme Court it was now time for Kenyans to move on with their daily activities. He said that the country must get back to its normalcy after the Easter break.
"I am looking forward to all of us getting back to work on Tuesday once the Easter break is over," he said.
Uhuru triggered a light moment in church when he explained the absence of the company of his family, saying they had gone for an Easter break, but one, which he could not afford to take.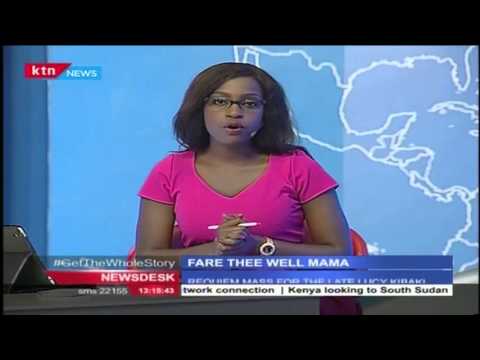 The late Lucy Kibaki is eulogized at the Consolata shrine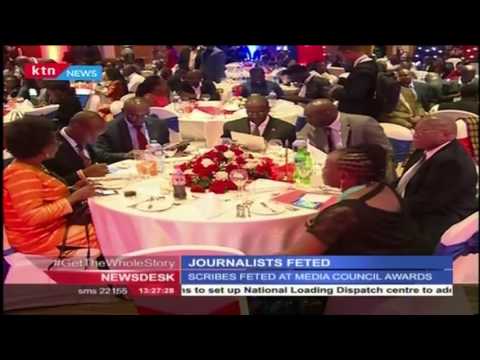 Standard Group journalists scoop 5 awards in media Council awards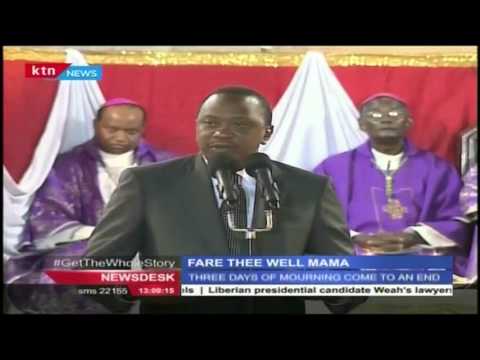 Ruto and Uhuru pay their last respects to the Late Mama Lucy Kibaki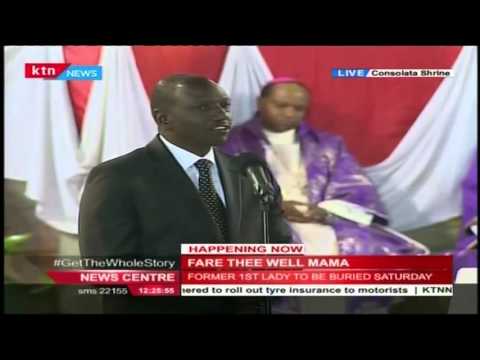 Deputy President, Ruto terms Mama Lucy as an extra ordinary woman of substance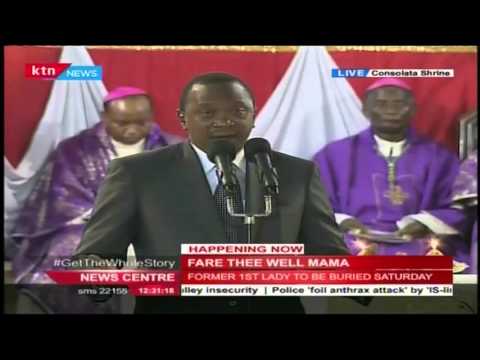 President Uhuru Remembers Mama Lucy as a strong defender of family values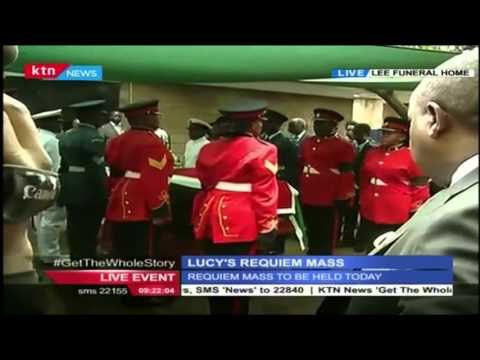 VIDEO: Body of Mama Lucy Kibaki leaves Lee Funeral Home