By Lucianne Limo
Nairobi, Kenya: The High Court has issued orders directing the President to gazette the chairperson and members of National Land Commission within seven days.
Mr Amoni Amfry and Mr Nagib Shamsa had asked the court to order President Kibaki to gazette the commissioners on grounds that failure to do so was preventing the commission from implementing urgent land reforms.
Those appointed to the commission are Dr Mohamed Swazuri (chairperson) and members Dr Tomik Konyimbih, Dr Rose Musyoka, Dr Samuel Tororei, Silas Muriithi, Abigael Mbagaya, Muthoni Njogu, Clement Lenanchuru and Abdulkadir Khalif.
Prior to the completion of nomination process, the appointment of commissioners was challenged in court late last year but the court dismissed the petition.
Land reforms
The names were supposed to be gazetted seven days after confirmation of appointment by Parliament on August 14, 2012.
"The delay in setting the motion in operation of such a key institution in land reforms contrary to the expectations of Kenyans expressed through their duly elected representatives cannot be allowed to go on especially bearing in mind our common history, where the emotive issue of land has caused untold suffering and lives have been lost," ruled Justice Majanja on Monday.
The judge said the Constitution requires the President to appoint commissioners in accordance with legislation.
"The National Assembly has done its part in accordance with the regulations, the court has declined to intervene to stop the process of appointment and what remains now is for the President to act in accordance with the law," said Majanja.
"There is nothing to interpose the obligation of the President to act in accordance with the law. The only remedy, therefore, is to direct the President to act in accordance with the Constitution and the law," he ruled.
Majanja noted that it was not in dispute that the selection panel shortlisted candidates, conducted interviews, forwarded names to the President, who in consultation with the Prime Minister nominated the chairperson and members of the commission.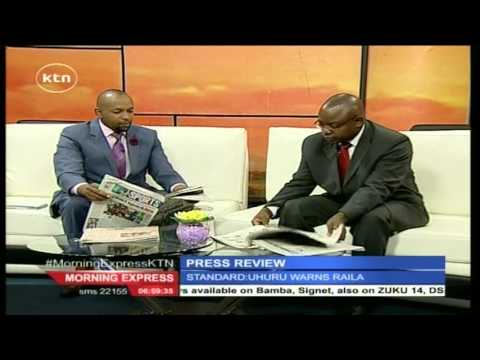 News police aircraft are in the country Police to buy more anti riot gears to tame CORD protesters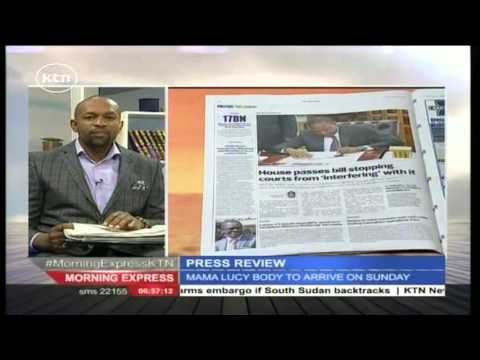 National Assembly is once again on impunity drive stopping courts from intervening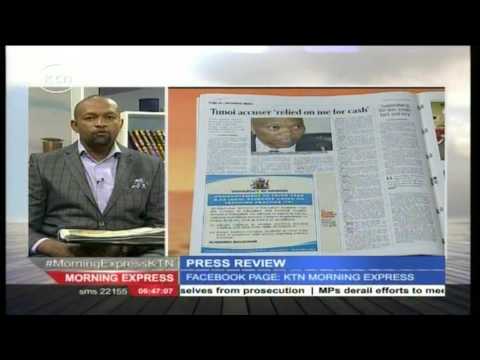 Nairobi Businessman spills more beans on Judge Tunoi's case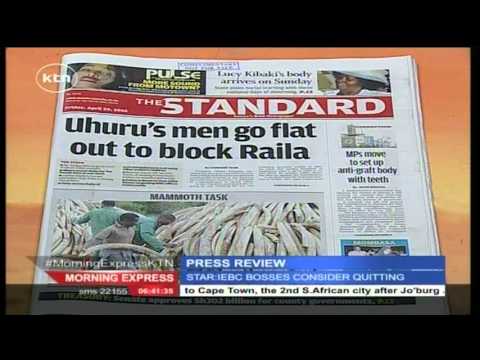 Moses Kuria puts plans in place to have Raila Odinga arrested in the next planned protest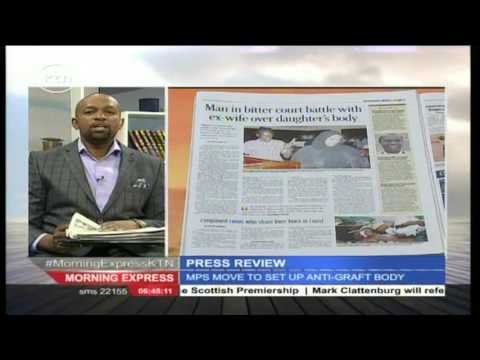 Husband and wife fight to bury the body of their deceased daughter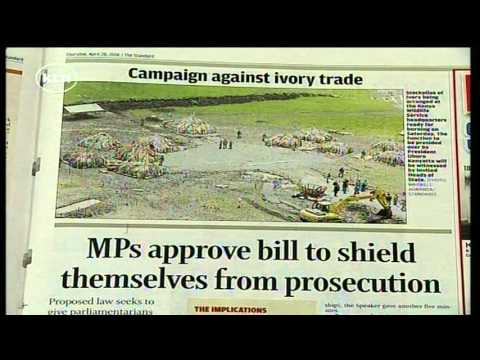 Kenya government to unmask faces of most dreaded poachers