By Caroline Rwenji
Female lawyers will henceforth not wear miniskirts when they appear in court.
They will also have to save their colourful wear and sleeveless shirts and dresses for the weekends and public holidays, according to a dress code released on Wednesday.
While releasing the revised Law Society of Kenya dress code for practicing Advocates of the High Court, LSK Secretary Apollo Mboya and Chairman Eric Mutua said the guidelines are a way of streamlining and maintaining dignity in the profession.
"Female lawyers should not wear revealing clothes, including sleeveless shirts or dresses," they said.
Women lawyers will also have to give up their peep toe shoes and sandals, and save the colourful footwear for the weekends. Flamboyant hair dos and colourful bands have also been banned.
"Female advocates are allowed to braid or plait their hair as long as the hair-do lends to the dignity of the profession," Mr Mboya said.
Mr Mutua added the hair braids must be neat and held back from the face with a hair band, ribbon or hair clip when appearing before court.
Mutua said wearing of culottes, shorts and jeans is not allowed. Skirts must be of dark colours and at least knee length.
And blouses must be black, charcoal grey, navy blue or similar colours and may be printed materials of a combination of the colours together with cream and white.
"Shoes that expose the toes of both male and female lawyers are banned unless suffering from a feet ailment when sandals can be allowed. Shoes must be black, grey, navy blue or brown," the LSK chairman said.
Mboya said it will be professional misconduct for any lawyer to appear in court dressed contrary to the laid down guidelines.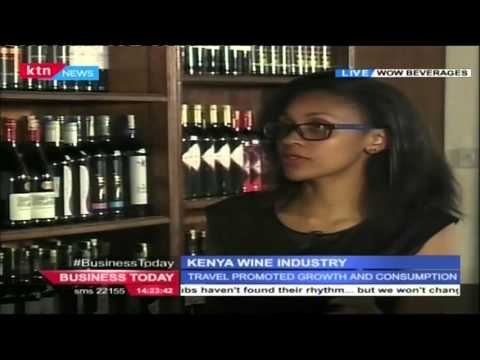 Business Today 12th February 2016 Part 1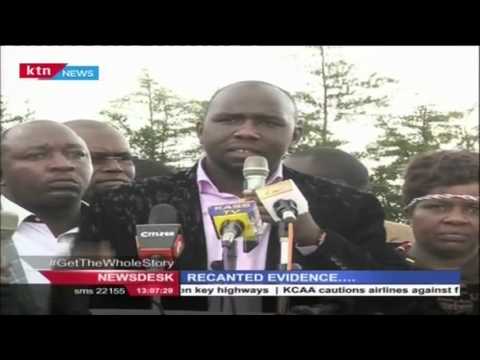 KTN Newsdesk 12th February 2016 (Part 1)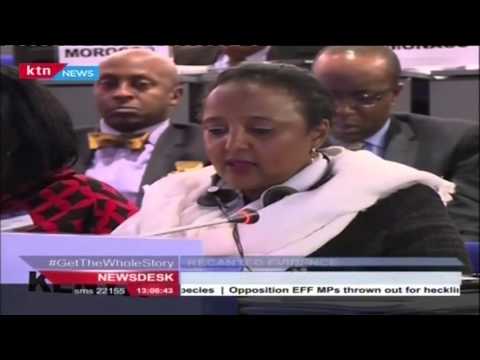 ICC set to give a ruling on the use of recanted evidence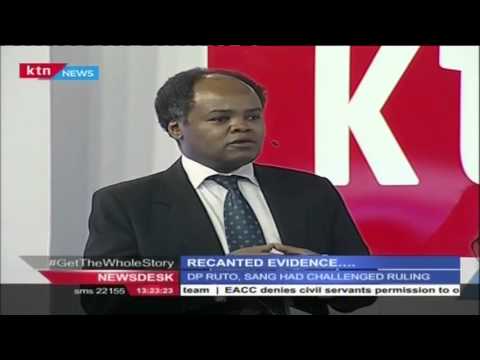 Studio interview: ICC ruling on the use of recanted evidence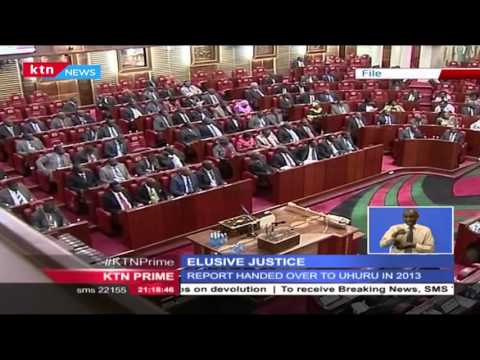 This is how Members of National Assembly practice exclusive justice in the Country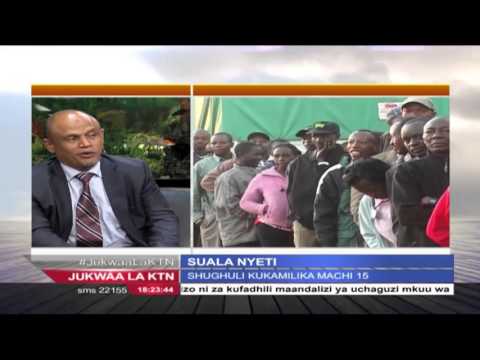 Jukwaa la KTN 11th February 2016 [Part 1] IEBC yajiandaa kwa usajili Mohammed Alawi