By Collins Kowuor
The use of land and natural resources need to be researched on to be useful and that's another role of the National Land Commission
When the Constitution was promulgated in August 2010, one of the ten constitutional commissions that had been established was the National Land Commission. Read Article 248 of the Constitution of Kenya 2012.
Interestingly, it has remained a mystery to most Kenyans, going by the comments and queries from members of the public. This could be because property related information in the new Constitution and the enacted Land laws have not been disseminated adequately though Kenya National Integrated Civic Education is on-going.
It could also be attributed to the fact that the President has not gazetted the commission. Let me take the trouble to highlight some of the functions of the commission in relation to property owners and users. The commission is to administer and manage public land on behalf of both national and county governments.
Despite the fact that Kenya has a National Land Policy that was passed by Parliament in 2009, the commission is required to recommend and review such policy. Registration of titles to land and property should proceed under advice of the National Land Commission.
The use of land and natural resources need to be researched on to be useful and that's another role of the commission. Resolution of land disputes and conflicts usually take too long to be resolved through litigation, consequently, the constitution has provided that National Land Commission encourage use of traditional and alternative dispute resolution mechanisms.
One of the sources of revenues for governments is land and property tax; we have it in form of land rent currently payable to national government, stamp duty payable for purchase and leasing of property, land rates currently payable to local government among others. National Land Commission is supposed to assess these taxes and premiums on property.
Land use planning in this country has been hotchpotch since independence, that's why you find that some major towns don't have zoning regulations, and for those who have, implementation and reviews are wanting, leading to unharmonious developments – the commission should fix this.
There shall be a kitty, the Land Settlement Fund for research on settlement programmes, purchase of private land for settlements and for provision of access to land for development projects and conservation, the commission shall administer this Fund.
For purposes of registration of titles to land, a land register shall be kept in each and every land registry, and the National Land Commission shall determine the form of that land register. The commission shall serve as a depository for cadastral maps submitted by the body responsible for survey of land.
The commission shall assist both the national and county governments in the administration of settlement programmes. The commission shall reserve public land for establishment of approved settlement programmes and also determine the sum of money to be paid by beneficiaries of such settlement.
LAST WORD: Grounded KQ planes after pilots strike 28th April 2016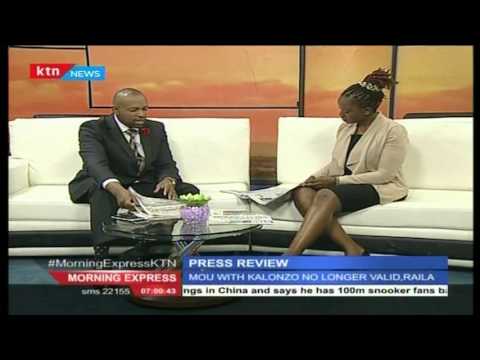 The youngest child to be radicalised is just four years old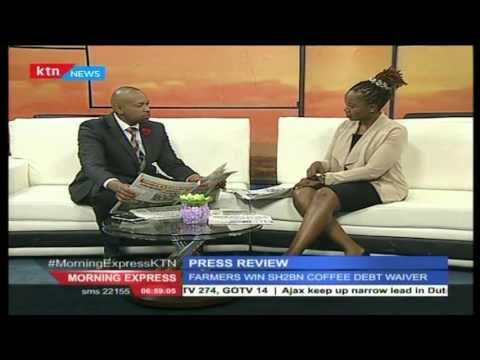 These are the promises that will always be broken by politicians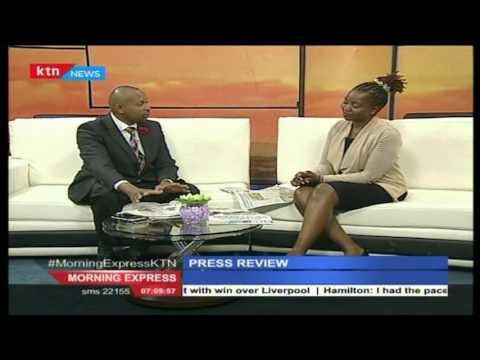 Why Willy Paul and Bahati have been locked out of Groove Party 2016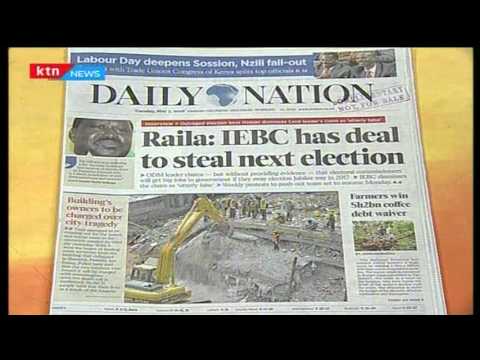 Raila Odinga 'reveals' the pact between IEBC and Jubilee government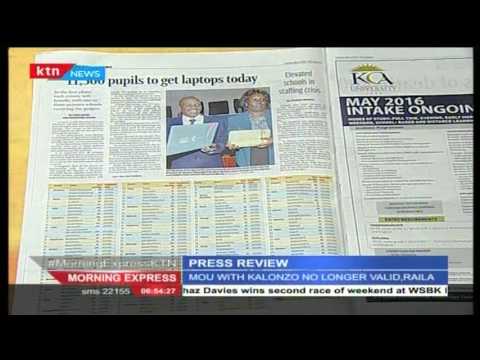 Will your kid get a laptop? Here are the details about the first distribution