A survivor of the explosion is assisted to alight from an ambulance at Kenyatta National Hospital yesterday. [PHOTO: EVANS HABIL/STANDARD]
By Cyrus Ombati
NAIROBI, KENYA: Some could have been from church or visiting friends and were happy to sit back in the matatu taking them home. The music blared as they probably looked at Eastleigh's bustling streets, a part of Nairobi teeming with humanity round the clock.
Being a Sunday afternoon, the roads were clear and so the ride would be short, and obviously cheaper as there weren't that many passengers for matatu crews to fight over.
Oblivious of the deathtrap awaiting them, some might just have thought of their children or younger siblings when the minibus, registration KAY 71F slowly passed by St Teresa's Primary School.
That is when tragedy struck. A vile male criminal who reportedly desecrated the revered Bui Bui, the piece of black cloth worn as a shawl by Muslim women, by putting it on to conceal his identity and intentions, pulled out an improvised explosive device (IED) and threw it into the minibus.
What followed is a story painful to tell, and for those who witnessed it, a monstrous and graphic crime that will forever remain etched to the mind. It also will be reason for sleepless nights, enduring trauma, and the fear of the unknown among all as they sit in buses in traffic or even across the roads.
Mutilated bodies
The explosion killed seven innocent Kenyans, with some of the bodies mutilated. One could see a hand here and a leg there.
Blood flowed and 30 victims grimaced in pain as they were rushed to hospital, their bodies having taken the impact of the flying shrapnel and metal.
Other passersby were trampled upon as humanity around them fled for dear life, blinded by dust and smoke, and confused by the ear-splitting bang that rocked their easy Sunday afternoon.
The impact could be discerned from the forlorn matatu in the middle of the road, torn apart by the explosion, with its tyres flattened and body-frame ripped apart.
And the driver of the minibus, Mr Bernard Kibe who escaped death by a whisker, described the incident as "terrifying and shocking."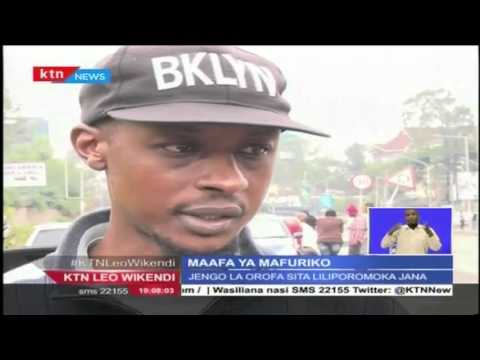 KTN Leo Wikendi Taarifa Kamili 30th April 2016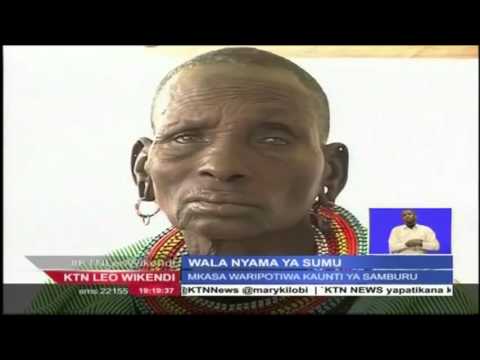 Watu kumi na nane walazwa hospitalini baada ya kula nyama ya sumu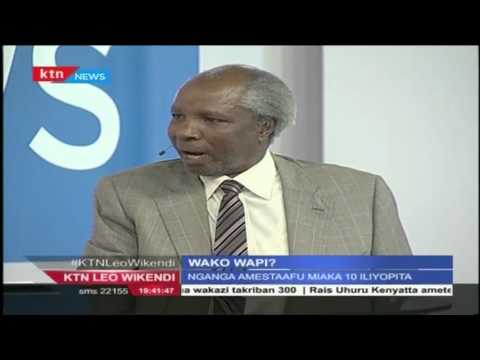 Wako Wapi: Francis Ngang'a aliyekuwa katibu mkuu wa KNUT 30th April 2016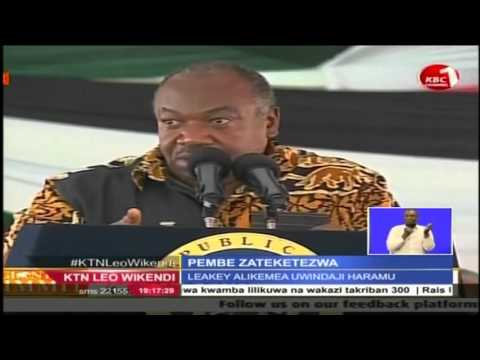 Rais Kenyatta akashifu vikali uwindaji haramu katika mipaka ya Kenya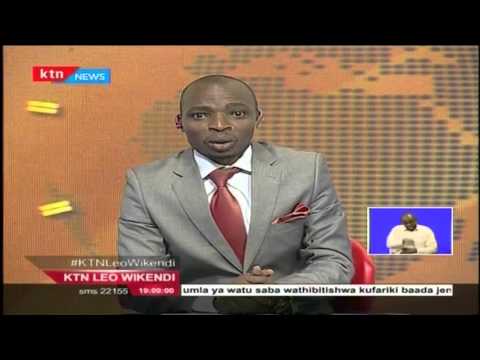 Mheshimiwa Johnson Sakaja afika katika maporomoko wa jumba huko Huruma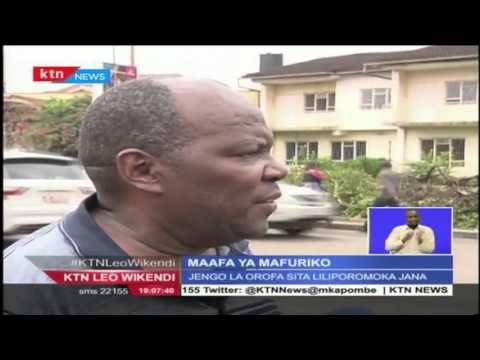 Watu Wanne Waaga baada ya Ukuta kuporomoka katika eneo ya Kilimani